China seized a thrilling victory over Brazil in the Volleyball Nations League 2023, edging them out in a nerve-racking five-set match on the tournament's second day. Li Yingying, China's fiery outside hitter, demonstrated exceptional skill in the Pool 2 game held in Nagoya, leading her team to a triumphant 3-2 (25-23, 22-25, 25-20, 20-25, 15-12) finish.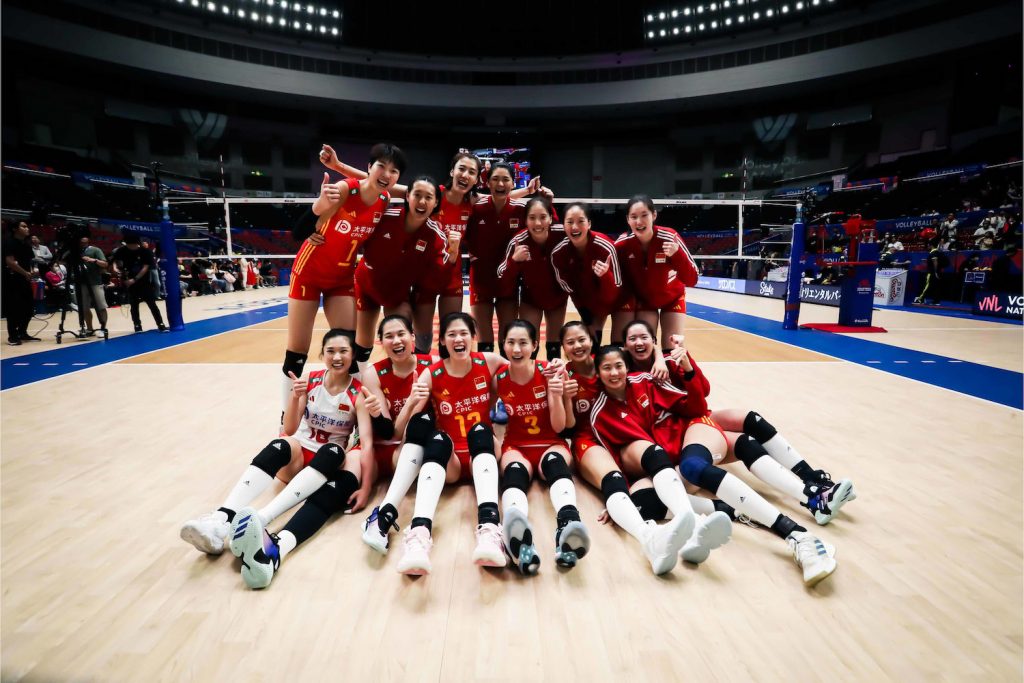 Yingying's outstanding performance, boasting a 61% success rate in attacks and one ace, allowed her to rack up a match-high of 26 points, effectively steering the team towards victory. Gong Xiangyu, her counterpart, further fortified the win with 18 points. Meanwhile, team captain and middle blocker Yuan Xinyue produced 12 points, including the match-winning block.
Brazil's top performer, Kisy Nascimento, managed 21 points, while outside hitters Julia Bergmann and Ana Cristina de Souza, alongside middle Diana Duarte Alecrim, each scored 16.
In the tournament's opening match in Nagoya, Bulgaria stunned Croatia in their historic Volleyball Nations League debut, achieving a decisive 3-0 (25-12, 25-17, 25-19) victory. Bulgarian outside hitter Maria Yordanova was the game's top scorer, contributing 13 points, including three aces, to the Lionesses' success. New captain Miroslava Paskova-Kaneva contributed three kill blocks towards her 10-point tally. Martina Samadan, Croatia's middle blocker and captain, was the only Croatian player to hit double digits, with 10 points.