In an electrifying clash of volleyball titans, Annie Drews emerged as the star performer, powering the United States to a thrilling five-set victory over the World Champions, Serbia, at the Volleyball Nations League (VNL) 2023 in Antalya.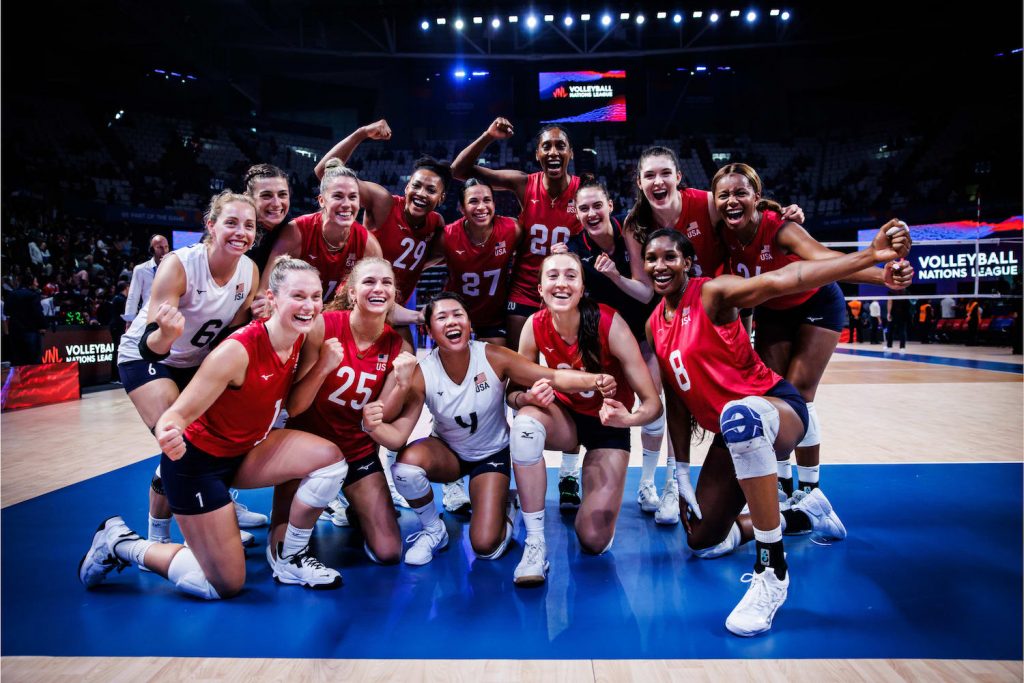 The Pool 1 fixture took place at the Antalya Sports Hall, where the Americans, determined to reclaim their former glory, emerged victorious (25-20, 19-25, 21-25, 25-21, 15-12). The win signified a promising start to their campaign to recapture the VNL title, having clinched gold in 2018, 2019, and 2021 before finishing fifth in 2022.
Drews put on a dazzling display, recording a match-high 25 points, thus taking the lead role among a relatively inexperienced roster.
Avery Skinner and Khalia Lanier made their mark in their debut VNL match. The dynamic 24-year-old rookie outside hitters chipped in with 19 and 16 points, respectively, significantly contributing to the USA victory.
Despite the loss, Serbian captain Ana Bjelica had a commendable performance, delivering 19 points, including 17 kills and two aces. Teammates Bianka Busa, Sara Lozo, and Maja Aleksic also stood out, scoring in double digits.
This match marked the first for the world champions under the guidance of the newly-appointed Italian head coach Giovanni Guidetti. Despite their defeat, the Serbian team showed promising signs and is expected to come back stronger in the upcoming matches of the VNL.
In another game of the pool in Antalya, the home team, Turkey, commenced their journey impressively by overpowering Korea with a decisive 3-0 (25-14, 25-17, 26-24) win. The match marked the premiere of star player Melissa Vargas with the Turkish national squad. She made a stellar debut, topping the scoreboard with 15 points (13 kills, one ace, one block). Meanwhile, Jeong Jiyun, the outside hitter, was the highest scorer for the Asians with ten points.