NINGBO, China – In a thrilling day of Olympic qualifier volleyball, Dominican Republic's Queens of the Caribbean pulled off an unexpected victory against Serbia, despite Serbian star Tijana Boskovic's impressive 32 points. The match ended 3-1 in favor of the Caribbean team, shaking the pool standings and Serbia's direct qualification hopes for the Paris Olympics.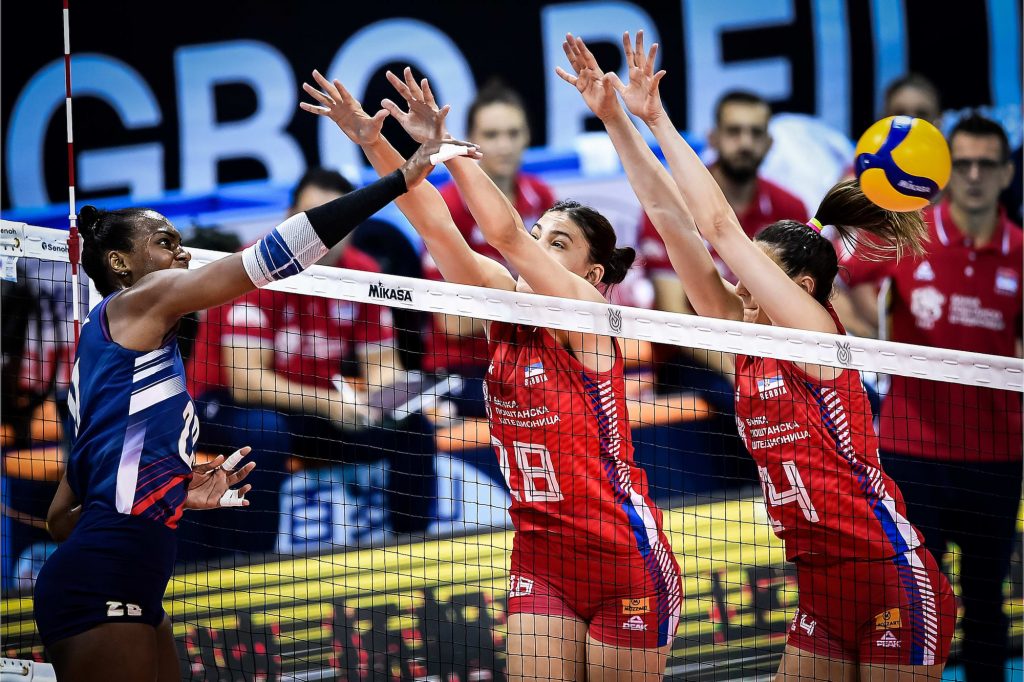 The day's shock did not end there. Hosts China were handed their second defeat in a row, this time by the Netherlands in an intense five-set match, putting their Olympic dreams in jeopardy.
Serbia vs. Dominican Republic had the fans on the edge of their seats, with the game concluding 3-1 (25-23, 18-25, 25-23, 25-17). Besides Boskovic's stellar performance, Aleksandra Uzelac also made a significant contribution with 12 points. However, it was Brayelin Martinez and Yonkaira Pena's combined 29 points that led the Dominican Republic to victory.
Canada continued their winning streak, defeating Ukraine 3-1 (25-22, 23-25, 25-12, 25-11). Alexa Gray was in the spotlight, securing 24 points for Canada. Emily Maglio and Kiera Van Ryk chipped in with 13 and 12 points respectively. Anastasiia Kraiduba and Oleksandra Milenko were the top performers for Ukraine.
Czechia took down Mexico with a 3-1 (25-17, 25-19, 18-25, 29-27) scoreline. Despite the loss, Aime Topete Pardo and Grecia Castro Lopez of Mexico showcased commendable performance, scoring 21 and 19 points respectively. Czechia captain Michaela Mlejnkova led her team with 13 points.
In the most dramatic showdown, China's hopes were dashed as the Netherlands managed an incredible 3-2 (18-25, 24-26, 25-19, 26-24, 15-13) comeback. Indy Baijens stole the show with 22 points for the Dutch, while Yuan Xinyue of China finished with 18 points.
As the qualifiers approach their climax, five teams are still vying for the two Olympic slots from Ningbo to Paris. Serbia, the Netherlands, and the Dominican Republic are currently neck and neck, each boasting a 4-1 win-loss record and 12 points. China and Canada are not far behind with 11 and eight points, respectively. The stage is set for a nail-biting conclusion to the pool rounds.
Pool A
Dominican Republic vs. Serbia 3-1 (25-23, 18-25, 25-23, 25-17)
Canada vs. Ukraine 3-1 (25-22, 23-25, 25-12, 25-11)
Czechia vs. Mexico 3-1 (25-17, 25-19, 18-25, 29-27)
The Netherlands vs China 3-2 (18-25, 24-26, 25-19, 26-24, 15-13)