Day four of the NORCECA Pan American Cup Men's Final Six in Edmonton, Canada saw compelling victories from the USA, Cuba, and Puerto Rico. The tournament, taking place from September 19 to 24, witnessed intense matches at the Flair Airlines Hangar (Expo Centre) in Edmonton, Alberta.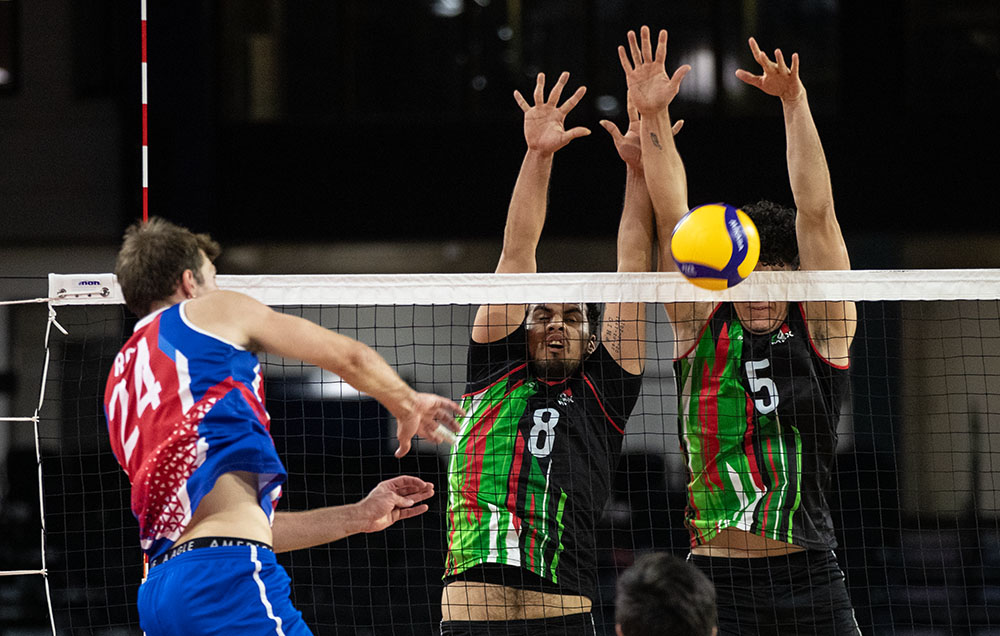 Puerto Rico secured their first win of the tournament, overcoming Mexico with a 3-1 (25-17, 23-25, 26-28, 21-25) victory. Klistan Lawrence spearheaded Puerto Rico's efforts with 24 points, matching the contribution of Luis Hernández Baca from Mexico.
Cuba showcased their prowess in their match against the Dominican Republic, clinching a 3-0 (25-22, 25-23, 25-22) victory. José Gómez Reyes was the standout player for Cuba, contributing 15 attack points, one block, and two aces, leading his team to victory despite making more errors (28-17). This marked Cuba's second win and the Dominican Republic's continued search for a win in the tournament.
The USA triumphed over Canada in a gripping encounter, securing a 3-1 (25-22, 14-25, 20-25, 17-25) win after losing the first set. Patrick Gasman led the scoring for the USA with 17 points, surpassing Canada's captain Isaac Heslinga, who led his team with 10 points.
NORCECA Pan American Cup Men's Final Six – Day 4:
Mexico vs. Puerto Rico 1-3 1-3 (25-17, 23-25, 26-28, 21-25)
Cuba vs. Dominican Republic 3-0 (25-22, 25-23, 25-22)
Canada vs. USA 1-3 (25-22, 14-25, 20-25, 17-25)