Türkiye's volleyball team has made a historic stride by becoming the first team to secure a berth for the Paris 2024 Olympic Games, following their impressive wins at the Volleyball Nations League and CEV European Championship this season.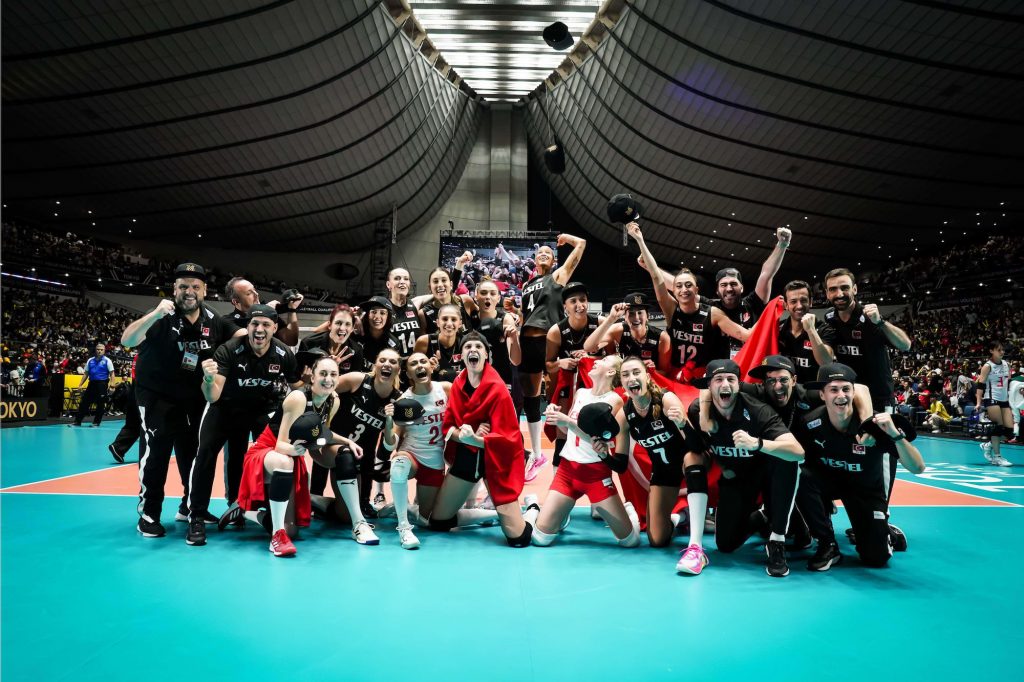 In a crucial Olympic Qualifier match in Tokyo, Türkiye displayed stellar resilience by turning a game around after initially trailing, concluding in a 3-1 victory over host nation Japan. This was Japan's maiden defeat of the tournament.
Melissa Vargas and Hande Baladin were standout performers for Türkiye, registering 22 and 19 points respectively. Japan's Sarina Nishida (Koga) top-scored for her team with 15 points.
Brazil made a swift recovery from their earlier defeat to Türkiye, showcasing dominance with a 3-0 triumph over Belgium. Gabriela Guimaraes, Brazil's captain, and star player, showcased her prowess with a 55% spiking success rate, while middle blocker Thaisa Menezes contributed 10 points, accentuating Brazil's win. Manon Stragier was the notable scorer for Belgium with 10 points.
Earlier, fans witnessed a nail-biting match between Argentina and Bulgaria, with Argentina clinching victory in a 3-2 thriller. Bianca Cugno emerged as the top scorer for Argentina with 20 points.
Puerto Rico also claimed a win, delivering a 3-0 shutout against Peru. Brittany Abercrombie of Puerto Rico was the match's top scorer, and Ysabella Sanchez stood out for Peru.
As it stands, undefeated Türkiye is leading the pool with a 6-0 record and 18 points. Japan and Brazil trail closely, both standing at a 5-1 record, setting the stage for a suspenseful final match to determine the second team to qualify for the Paris 2024 Olympics.
Pool B
Puerto Rico vs. Peru 3-0 (26-24, 25-22, 25-21)
Argentina vs. Bulgria 3-2 (25-14, 14-25, 25-20, 19-25, 18-16)
Brazil vs. Belgium 3-0 (25-18, 25-14, 25-20)
Türkiye vs. Japan 3-1 (22-25, 25-22, 26-24, 25-12)