Serbia clinches their Olympic ticket for Paris 2024, emerging as the top team from Pool A in the FIVB Olympic Qualifier in China. China, despite being the home favorites, are out of the running. The chase for the second slot is now between the Dominican Republic and the Netherlands, set for a showdown on Sunday.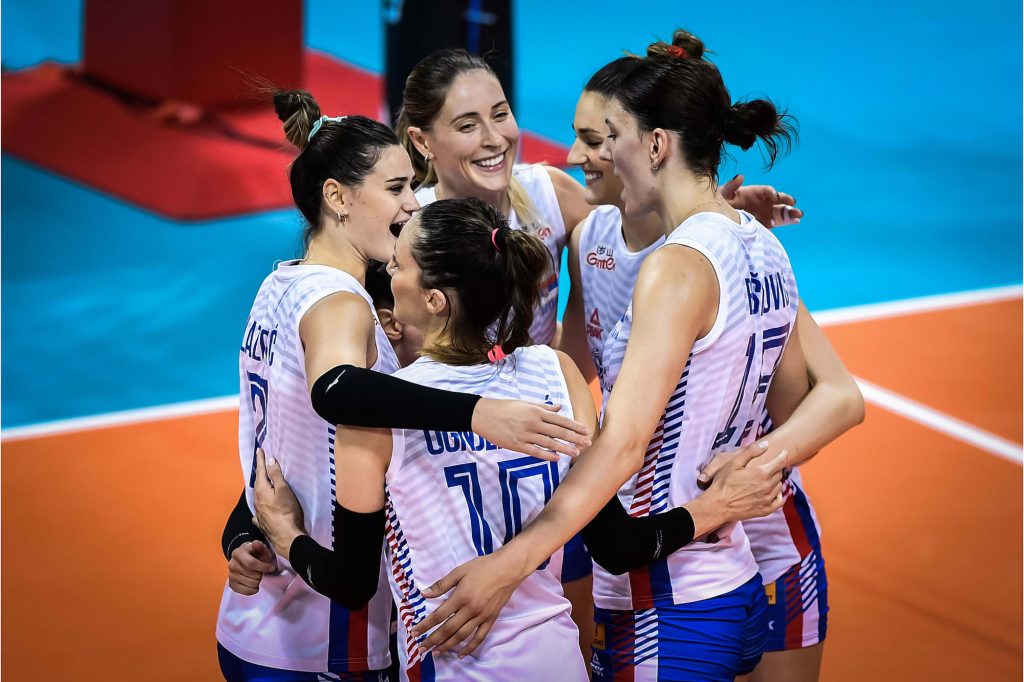 In a shocking turn, after defeating Serbia, the Dominican Republic won 3-1 over China, with Brayelin Martinez scoring a high of 25 points. Serbia, sticking to their reputation, handed the Netherlands a solid 3-0 defeat. Tijana Boskovic stood out with 20 points for Serbia.
Earlier matches saw Ukraine triumph 3-1 over Czechia and Canada sweep Mexico 3-0. Standout players included Svitlana Dorsman with 20 points for Ukraine and Kiera Van Ryk with 17 points for Canada.
Pool A
Czechia vs. Ukraine 1-3 (25-12, 23-25, 18-25, 15-25)
Canada vs. Mexico 3-0 (25-22, 25-22, 25-17)
Serbia vs. The Netherlands  3-0 (25-19, 25-16, 25-20)
Dominican Republic vs. China  3-1 (25-23, 21-25, 25-14, 25-14)