It's a three-way race for the two coveted spots in the Paris 2024 Olympic Games. Italy, USA, and hosts Poland are neck and neck after Saturday's matches in Pool C of the Volleyball Olympic Qualifying Tournament. All three teams boast records of five wins and one loss, gathering 15 points each.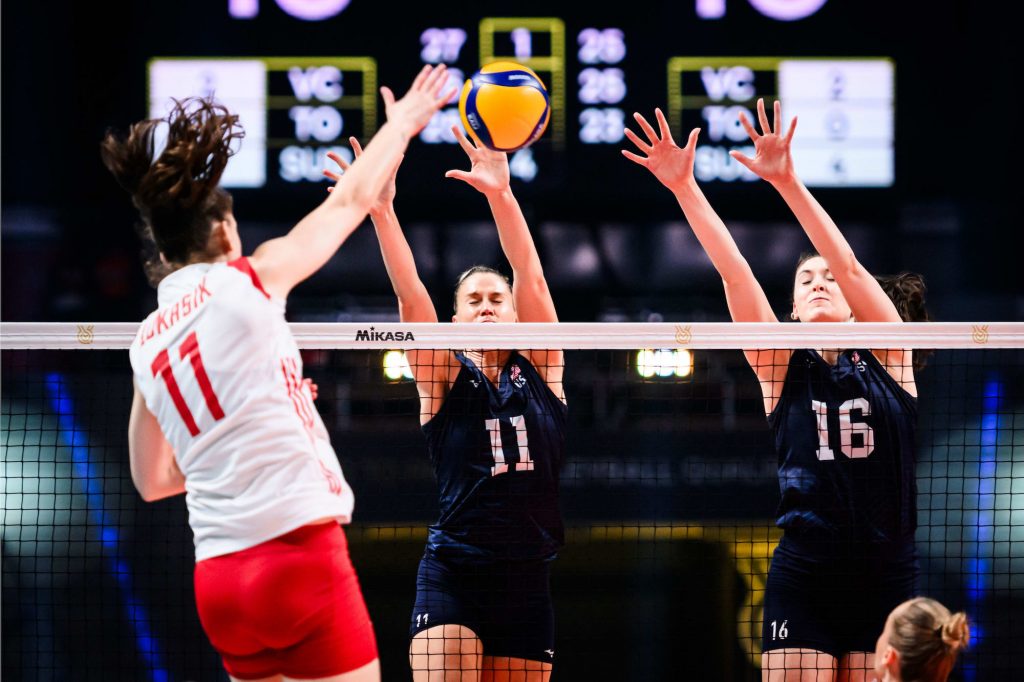 Italy currently leads after a convincing 3-0 win against Germany, with standout performances from Ekaterina Antropova and Myriam Sylla. Poland kept hopes alive with a 3-1 triumph over Olympic champions, USA, led by Magdalena Stysiak's impressive 25-point contribution.
Sunday will determine who advances: USA faces Germany while Poland and Italy go head-to-head. Only the top two teams secure the Paris tickets.
In other news, Slovenia narrowly beat Colombia 3-2, and Thailand dominated Korea 3-0, both matches were of no consequence to the Olympic qualifiers.
Pool C
Slovenia vs. Colombia 3-2 (25-17, 19-25, 24-26, 25-18, 15-11)
Thailand vs. Korea 3-0 (25-14, 25-16, 25-16)
Poland vs. USA 3-1 (27-25, 16-25, 25-23, 25-16)
Italy vs. Germany  3-0 (25-20, 25-22, 25-15)