For the second time in just four days, UYBA Volley Busto Arsizio proved their dominance over Allianz VV Milano. Under the guidance of Coach Julio Velasco, the UYBA team clinched victory once more. After their commendable 3-1 win in Monza on Wednesday, they stunned their rivals with a clean 4-0 sweep at the e-work arena.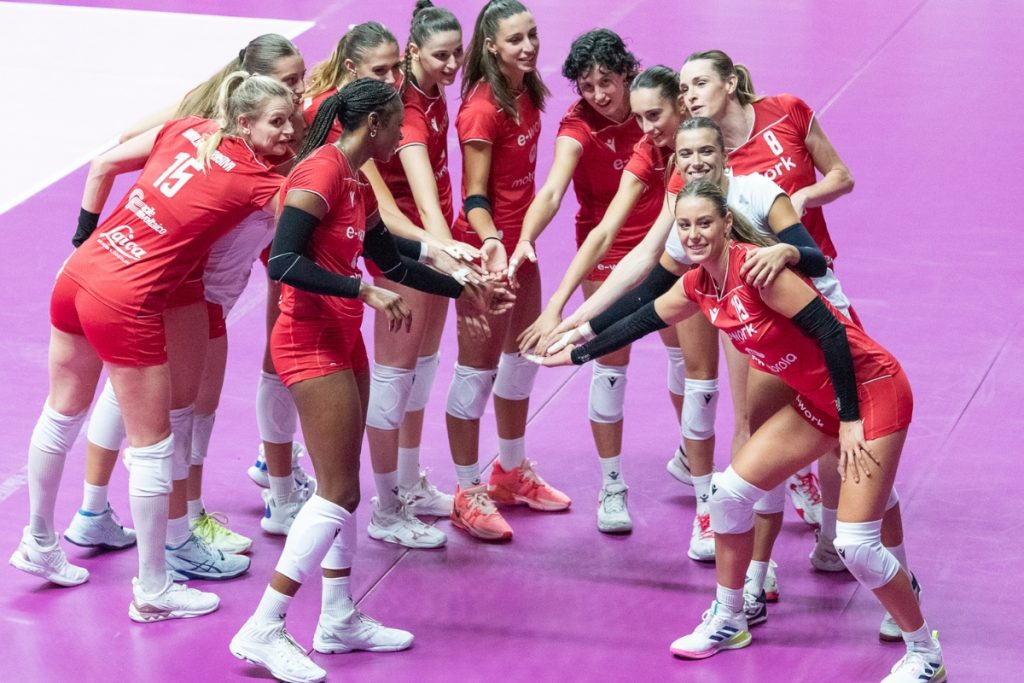 Around 1,200 fans were present to witness this league prelude, elevating the atmosphere to electrifying levels. UYBA's Giorgia Frosini was a star performer, with a whopping 50% attack rate and 16 points. Carletti and Boldini also showcased stellar gameplay, tallying 11 points (40% attack) and having notable connections with Lualdi (9 points, 58% attack) and Sobolska (8 points, 67% attack), respectively. The defense led by Zannoni and later Simin was equally impressive.
While Milano faced some setbacks due to player absences, their determination was evident. They put up a commendable fight, particularly during mid-sets. Egonu and Cazaute emerged as top performers for Milano, registering 20 and 18 points respectively.
The final score:
UYBA Volley Busto Arsizio-Allianz Vero Volley Milano 4-0 (25-16, 25-23, 28-26, 25-19)
Team Lineup:
UYBA Volley Busto Arsizio: Piva 6, Sobolska 8, Frosini 16, Carletti 11, Lualdi 9, Boldini 5; Zannoni (L). Ceasar 3, Bracchi 2, Wang Simin (L), Sartori 2, Giuliani 3. Coach. Velasco.
Allianz Vero Volley Milano: Cazaute 18, Candi 8, Egonu 20, Bajema 7, Heyrman 7, Orro 3; Piciocchi (L). Malual 3. N.E. Diana, Elia, Folie, Mancastroppa, Prandi. Coach. Gaspari.