Türkiye and Japan continue their undefeated journey in the Olympic Volleyball Qualifiers, Pool B, with both nations demonstrating remarkable performances in Tokyo. Türkiye claimed victory over Brazil with a straight-set win, 3-0 (25-21, 29-27, 25-19), led by star player Melissa Vargas and Eda Erdem, contributing 19 and 16 points respectively to Türkiye's winning score.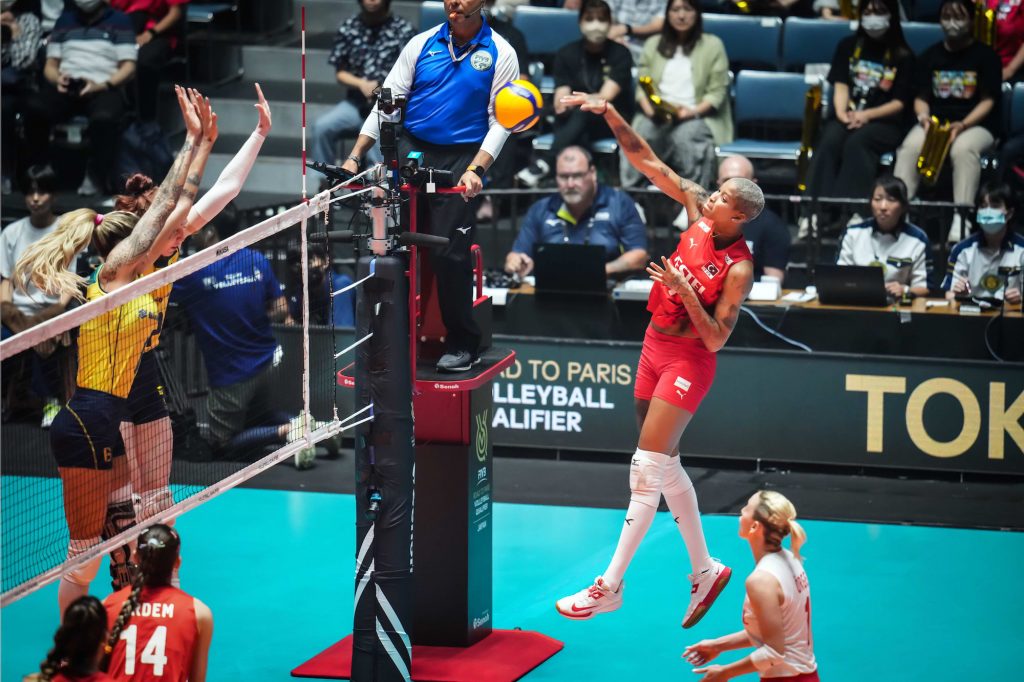 Brazil's previously unbeaten status took a hit with this loss, with Gabriela Guimaraes (Gabi) emerging as the team's top scorer with 14 points. On the other hand, hosts Japan maintained their impeccable record with a 3-0 (28-26, 25-18, 25-14) shutout of Belgium, captained by the leading scorer of the match, Sarina Nishida (Koga), who bagged 19 points.
The tension is set to rise as Japan is yet to face the other national titans, Brazil and Türkiye, in the upcoming matches. The last five teams in the pool continue their battle for victories and FIVB World Ranking points, despite losing their chances for direct Olympic tickets from Tokyo to Paris.
In other matchups, Puerto Rico achieved a comeback victory against Argentina, and Bulgaria registered their first victory in the pool, leaving Peru with only a set won in five matches played.
Pool B
Türkiye vs. Brazil 3-0 (25-21, 29-27, 25-19)
Japan vs. Belgium 3-0 (28-26, 25-18, 25-14)
Puerto Rico vs. Argentina 3-2 (28-30, 19-25, 25-19, 25-23, 15-8)
Bulgaria vs. Peru  3-0 (25-13, 25-18, 25-16)