In a spectacular showdown at the FIVB Olympic Qualifier in Tokyo, Brazil triumphed over hosts Japan in a grueling five-set match, earning their place at the Paris 2024 Olympic Games. The South American team's 3-2 (25-21, 22-25, 27-25, 15-25, 15-10) victory also marked their 12th consecutive Olympic appearance since Moscow 1980.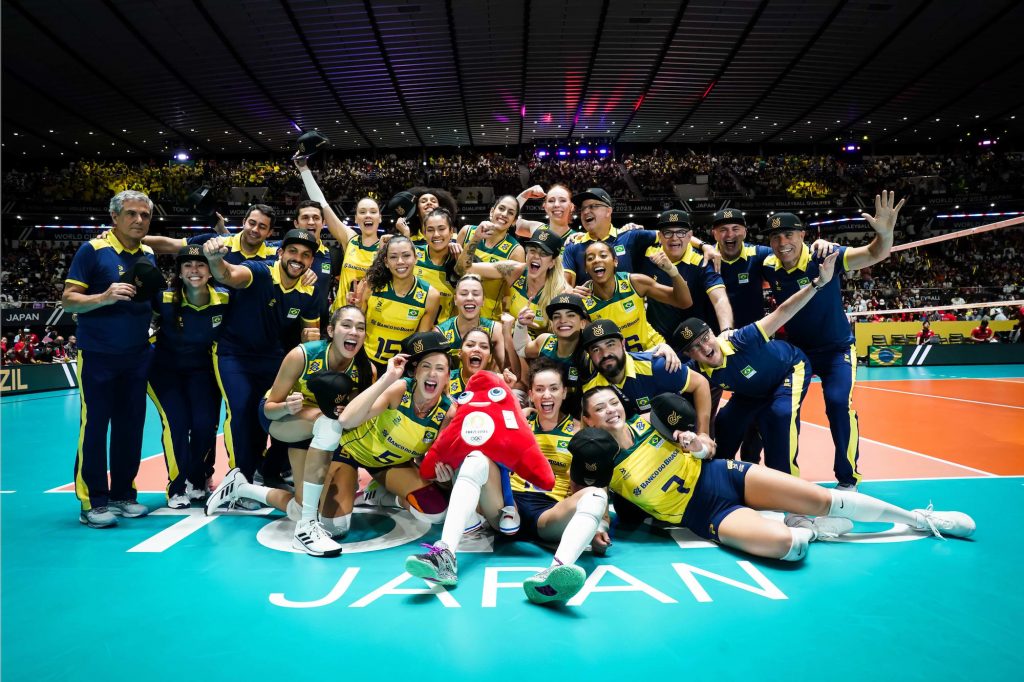 The match was a rollercoaster, with Japan rallying back twice before Brazil ultimately claimed victory in the tie-breaker. Brazil's win placed them second in the final pool standings with a 6-1 record and 16 points, edging Japan to third with 5-2 and 15 points. Brazil's star captain, Gabriela Guimaraes (Gabi), stole the show with 23 points. Complementary performances came from Julia Bergmann (15 points) and Thaisa Menzes & Rosamaria Montibeller (13 points each). Japan's efforts were led by Captain Sarina Nishida (Koga) and Kotona Hayashi, both contributing 18 points.
Türkiye, securing their Olympic spot a day earlier, concluded their qualifying campaign undefeated, dominating Belgium 3-0 to top the pool standings. Melissa Vargas of Türkiye stood out with a match-high 20 points.
In other matches, Puerto Rico clinched fourth place by overcoming Bulgaria 3-1, while Argentina rallied to defeat Peru 3-2.
Pool B
Puerto Rico vs. Bulgaria 3-1 (25-14, 20-25, 25-18, 25-12)
Argentina vs. Peru 3-2 (20-25, 25-12, 10-25, 25-18, 15-10)
Türkiye vs. Belgium 3-0 (25-14, 25-20, 25-21)
Brazil vs. Japan 3-2 (25-21, 22-25, 27-25, 15-25, 15-10)