Laurent Tille, the head coach of the France Men's Volleyball National Team, has chosen the 12 players who will compete in the Tokyo Olympics in a month.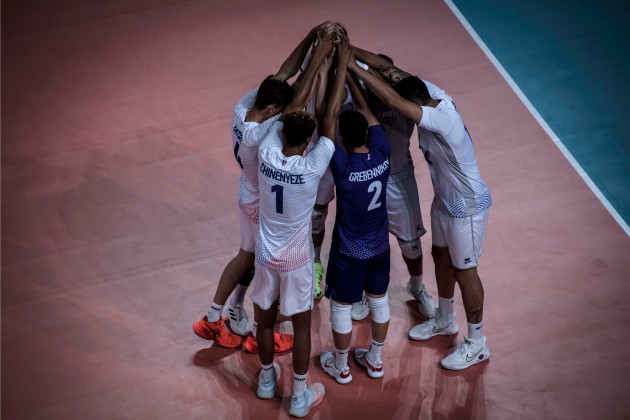 Tillie has chosen 12 players that will represent 'Les Bleus' in the Olympic Games in Tokyo, six of which were already present four years ago in Rio: Toniutti, Ngapeth, his son Kévin, Clevenot, Le Goff, and Grebennikov.
After Julien Lyneel decided to skip the event in the Japanese capital due to injury, there were actually not many dilemmas left for the France Men staff, as Tillie explained. Probably the biggest question was which outside hitters out of those competing in the VNL 2021 will go to Tokyo and Tillie decided to renounce Thibault Rossard.
The 12-man list of France Men for the Tokyo Olympics:
CHINENYEZE Barthélémy – Middle blocker – VIBO (ITA)
GREBENNIKOV Jénia – Libero – 13/08/90 – ZENIT ST. PETERSBURG (RUS)
PATRY Jean – Opposite hitter – MILANO (ITA)
TONIUTTI Benjamin – Setter – no club
TILLIE Kévin – Outside hitter – TOURS
NGAPETH Earvin – Outside hitter – MODENA (ITA)
BRIZARD Antoine – Setter – PIACENZA (ITA)
BOYER Stéphen – Opposite hitter – JASTRZĘBSKI (POL)
LE GOFF Nicolas – Middle blocker – MONTPELLIER
BULTOR Daryl – Middle blocker – TOURCOING
CLÉVENOT Trévor – Outside hitter – ZIRAAT (TUR)
LOUATI Yacine – Outside hitter – FENERBAHÇE (TUR)