Matias Levantador Sanchez is playing for the second time in Europe. At the start of the season, his team Tourcoing suffered a defeat in France, but it's just the beginning of the season.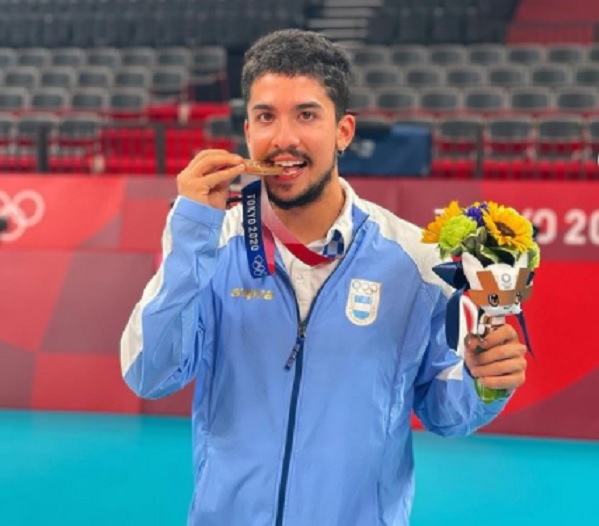 For the second time in your career, you are playing in Europe. What are your expectations?
"Yes, it will be my second time to play in Europe. Speaking about the truth, I always have the best expectations so that's the case this time. We have a great team and we can do greats things," says Matias Levantador Sanchez at the beginning of the interview.
You've chosen the French team Tourcoing. Are you satisfied with your choice?
"I'm very satisfied because it is a team that aspires to some good things. I am expecting some big things this season."
Before joining Tourcoing, you were playing in Brazil. How did you like the league and how would you rate your episode there?
"The Brazilian SuperLeague is very difficult to play since it's one of the best in the world. I must say that I like this league very much. Regarding my episode there, I hope I met all the expectations."
Since you stepped on European soil again, what are your plan for the upcoming seasons?
"When you are playing volleyball, you always strive for the best possible things. So, my plan is always the same – try to do your best in every game so we can get as far as possible."
Argentina won the bronze medal at the Olympic Games – how did you manage to make it?
"I am still not aware of this success. I still can't believe what we achieved. We created history, it's a huge success for us."
Are you ready to take over the role of the first setter in Argentina?
"It's too early to say that because Luciano De Cecco is still going to play in the national team. Also, Argentina have are many great setters. Let's go step by step," concludes Sanchez for WorldofVolley.