The first trophy of the women's volleyball club season in France fell into the hands of Mulhouse.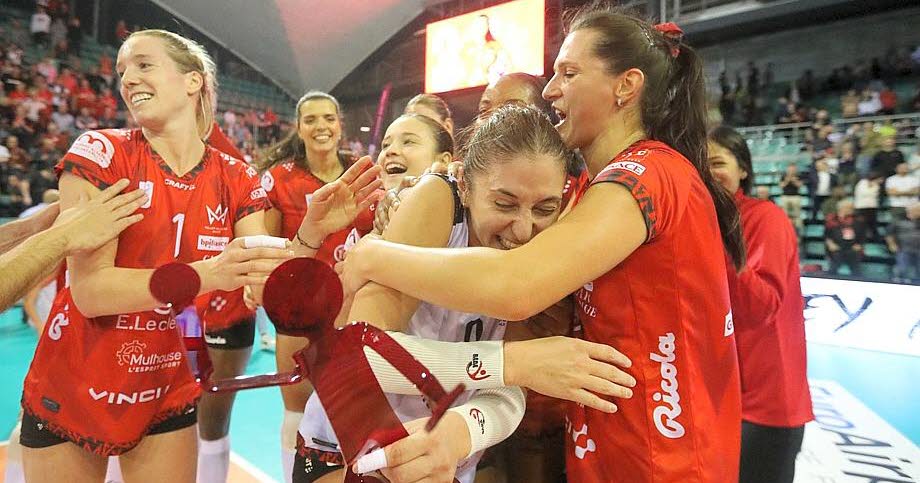 Before the start of the 2022-23 Ligue A Féminine this weekend, the fans in France, more precisely in Mulhouse, were entitled to watch the match for the 2022 French Women's Super Cup (SuperCoupe Féminine 2022). It was the opportunity for the home side to take revenge on the French league and cup winners from last season, Le Cannet (also known as Volero Le Cannet). Namely, Mulhouse were swept by this rival in the 2021-22 national championship final in three games. And, the players commanded by Italian François Salvagni downed the former Swiss side 3-1 (25-21, 26-28, 25-22, 25-23) to win the second Super Cup in their history.
The Belgian outside hitter, Hélène Rousseaux, top-scored the winning side with 14 points. Léandra Olinga-Andela made 4 blocks. The Russian opposite, Vita Akimova, tallied 21 points for Le Cannet. Her compatriots, Qanna Kotikova and Elizaveta Kochurina had 4 blocks apiece. The Chinese libero, Wang Simin, achieved 84% reception (19 digs, 1 error, 32% excellent).