Five matches of the 1st Bundesliga were played last weekend. In the big derby in Ulm, Berlin Recycling Volleys defeated VfB Friedrichshafen 3-0, while Energiequelle Netzhoppers KW-Bestensee achieved their first victory of the season in a five-set match (3rd in a row) against Helios Grizzlys Giesen.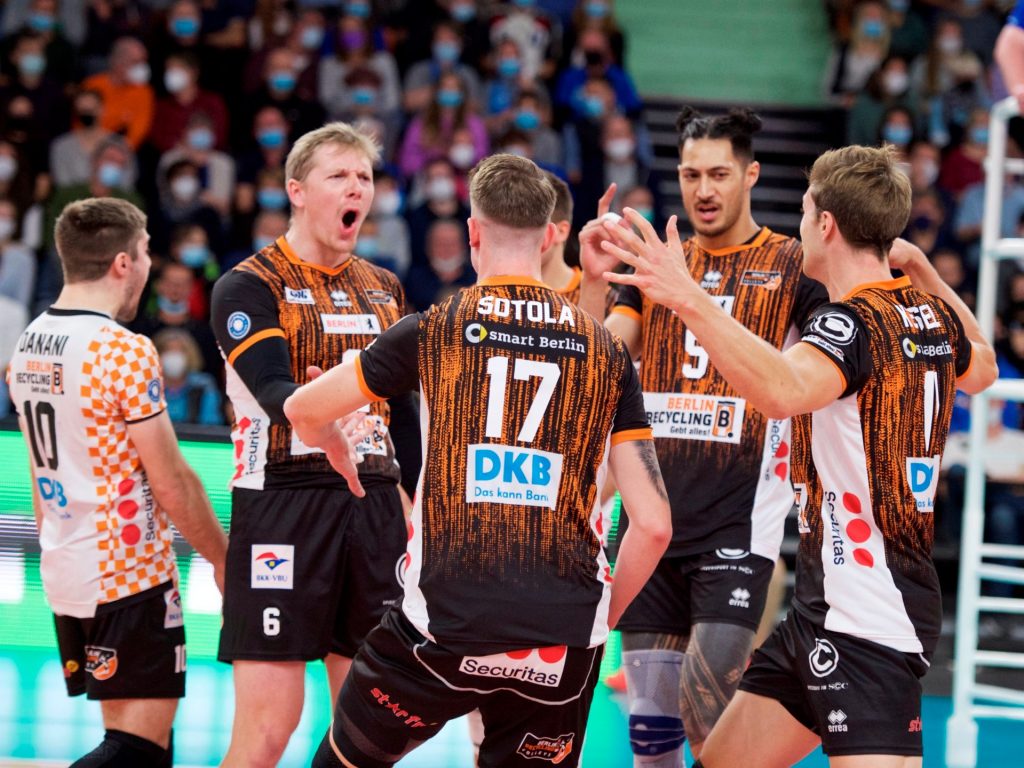 United Volleys Frankfurt beat SWD powervolleys Düren 3-1 and inflicted their first defeat in the current part of the championship.
Tomorrow, match between Berlin Recycling Volleys and TSV Haching München is scheduled.
1.Bundesliga
October 16, 2021
WWK Volleys Herrsching – SVG Lüneburg 3-0 (25-21, 25-21, 25-20)
VfB Friedrichshafen – Berlin Recycling Volleys 0-3 (18-25, 18-25, 18-25)
October 17, 2021
Energiequelle Netzhoppers KW-Bestensee – Helios Grizzlys Giesen 3-2 (26-24, 25-19, 17-25, 20-25, 15-10)
TSV Haching München – SVG Lüneburg 0-3 (20-25, 30-32, 17-25)
United Volleys Frankfurt – SWD powervolleys Düren 3-1 (25-22, 25-17, 20-25, 31-29)
October 20, 2021
Berlin Recycling Volleys – TSV Haching München