Gas Sales Bluenergy Piacenza conquered Eurosole Forum – they downed the titleholders Cucine Lube Civitanova in Round 2 of the 2021/22 Italian Men's Volleyball Championship.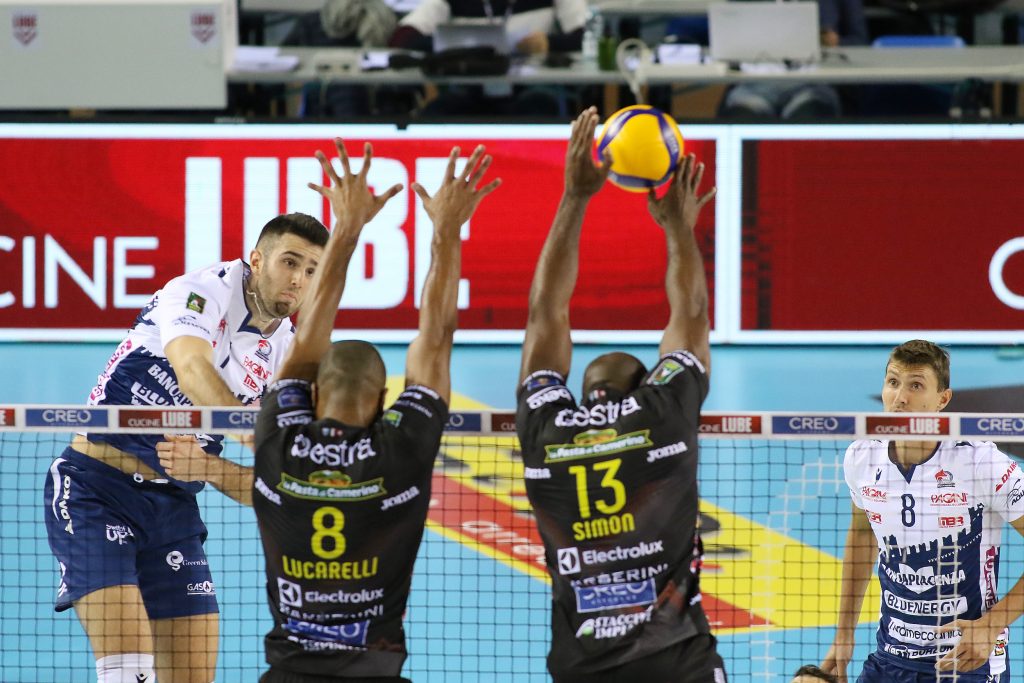 After a very long and hard-fought game, which lasted for almost two and a half hours (2:25), Piacenza beat champions Lube, coming back twice from a set down: 3-2 (23-25, ​​25-16, 23-25, ​​25-22, 15-12). Bernardi's guys thus confirmed their quality and high ambitions in the SuperLega Credem Banca this season. Turkish opposite hitter Adis Lagumdžija was the most prominent protagonist of the match with 35 points through 65 % attack, leading his team to 2-0 in the league. American Maxwell Holt made four blocks.
In their seasonal debut, Allianz Milano, led by American Thomas Jaeschke (18 points) and French Barthélémy Chinenyeze (80 % attack; 12/15), prevailed over Vero Volley Monza in the tie-break. The crucial part of the game for the final outcome was when Milano rejected four set balls in the second set for a potential lead of 2-0 in sets of their rivals.
Sir Safety Conad Perugia and Itas Trentino collected another three points each, both having to battle against their respective opponents, Verona Volley and Tonno Callipo Calabria Vibo Valentia, for four sets to do so.
2021/22 SuperLega Credem Banca – regular season, Round 2 (today's matches):