Leo Shoes PerkinElmer Modena emerged victoriously in the big match of Round 8 of the 2021/22 Italian Men's Volleyball Championship against Sir Safety Conad Perugia.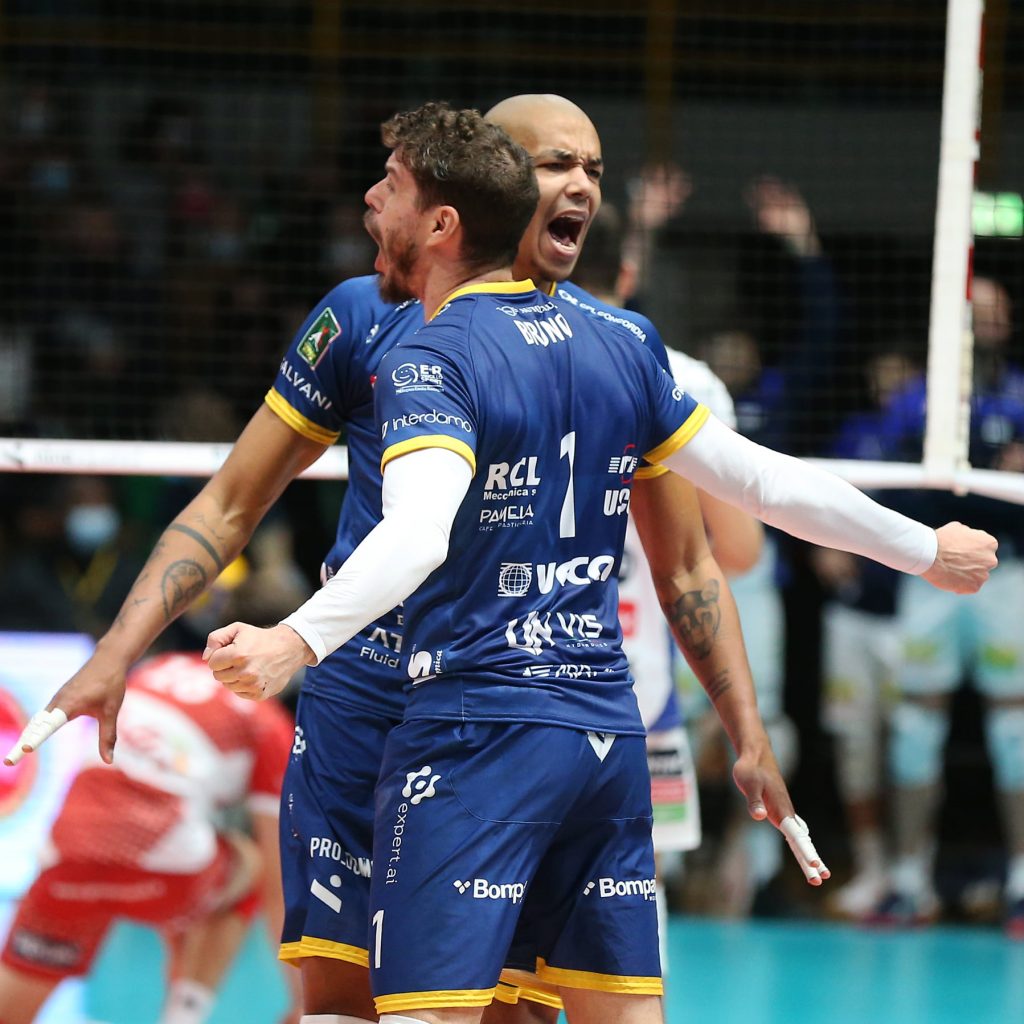 Quality is slowly coming to the surface in Modena after the shaky start of the season, as they won a marathon away match against Perugia at one of the hottest atmospheres existing in the world of volleyball – the one at PalaBarton. Modena prevailed in what seemed like an infinite match of Round 8 of the 2021/22 SuperLega Credem Banca, in the tie-break. The 'Block Devils' were close to making a complete turnaround as they leveled at 2-2 after being two sets down.
Modena were led tonight by the Frenchman Earvin Ngapeth (22 points, including four aces). Serbian Dragan Stanković set up four blocks. Cuban-Polish Wilfredo León scored 26 points for Perugia, while American Matthew Anderson had four blocks. For Modena, this was the second win in a row, while Perugia's victorious streak of four games came to an end.
The leaders Cucine Lube Civitanova swept Consar RCM Ravenna and achieved the seventh successive triumph in the competition.
2021/22 SuperLega Credem Banca – regular season, Round 8: