Leo Shoes PerkinElmer Modena put on an exhibit of determination and conquer one of the fieriest grounds in Europe, PalaBarton, winning 3-1 in Game 1 of the 2021/22 Italian Men's Volleyball Championship semi-finals against Sir Safety Conad Perugia.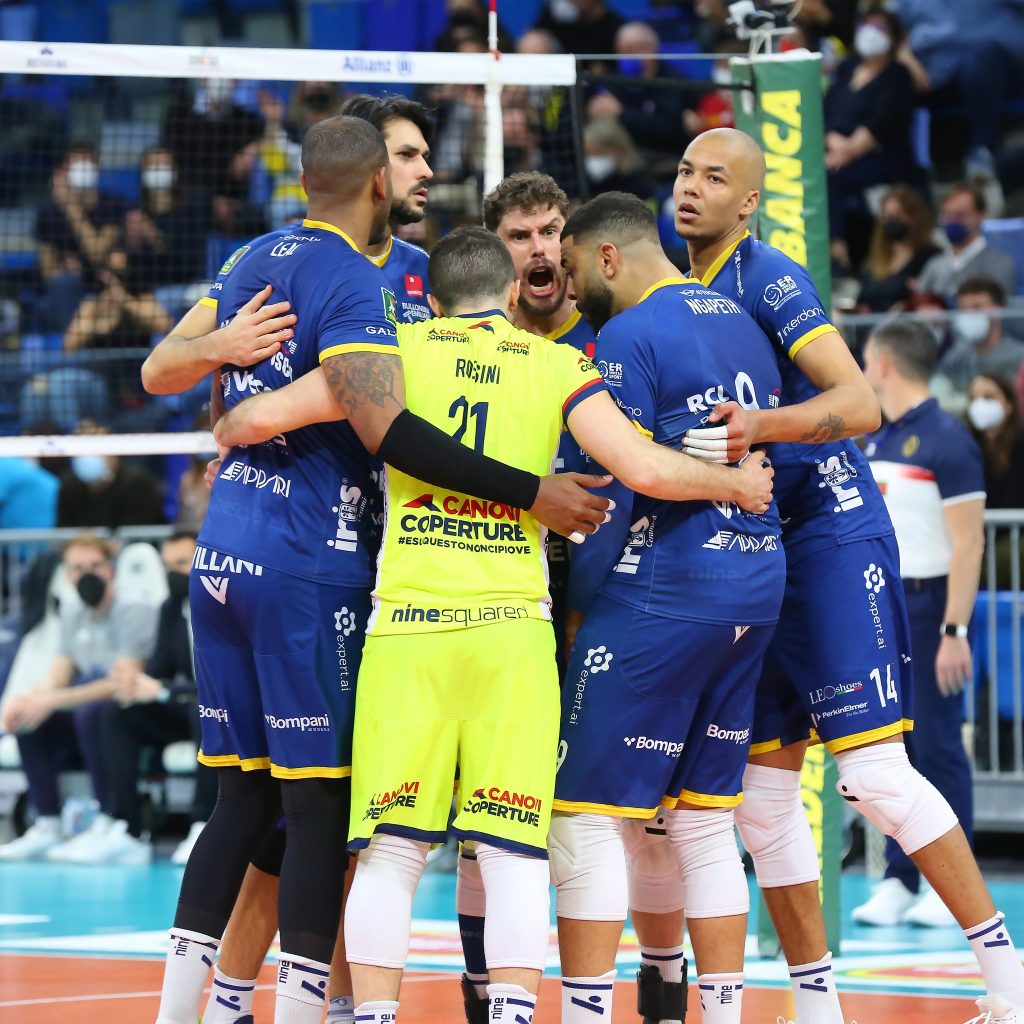 An extraordinary Modena (No.4) beat regular-season winners Perugia 3-1 (25-22, 22-25, 25-22, 25-20) at PalaBarton and took the first but very important step towards the final of the 2021/22 SuperLega Credem Banca playoffs. Andrea Giani's team played at very high levels, giving rivals only one set, the 2nd, in which, among other things, they also found themselves ahead 9-5.
The Dutch Nimir Abdel-Aziz top-scored 'Gialloblù' with 22 points. The Frenchman Earvin Ngapeth served 4 aces. On the other side, Cuban Wilfredo León put down 19 points (5 aces) but his attacking efficiency wasn't too representative (37%; 11/30). Due to an inadequate level of performance, the American Matt Anderson was replaced by the head coach Nikola Grbić in the 2nd set and returned to the court only briefly, in the 4th set. Argentine Sebastian Solé set up 4 blocks.
2021/22 SuperLega Credem Banca – playoff semi-finals, Game 1 (today's matches):
Sir Safety Conad Perugia – Leo Shoes PerkinElmer Modena 1-3 (22-25, 25-22, 22-25, 20-25)