Prosecco Doc Imoco Volley Conegliano climbed out of the abyss and snatched the win in Game 2 of the 2021/22 Italian Women's Volleyball Championship on the road against Vero Volley Monza.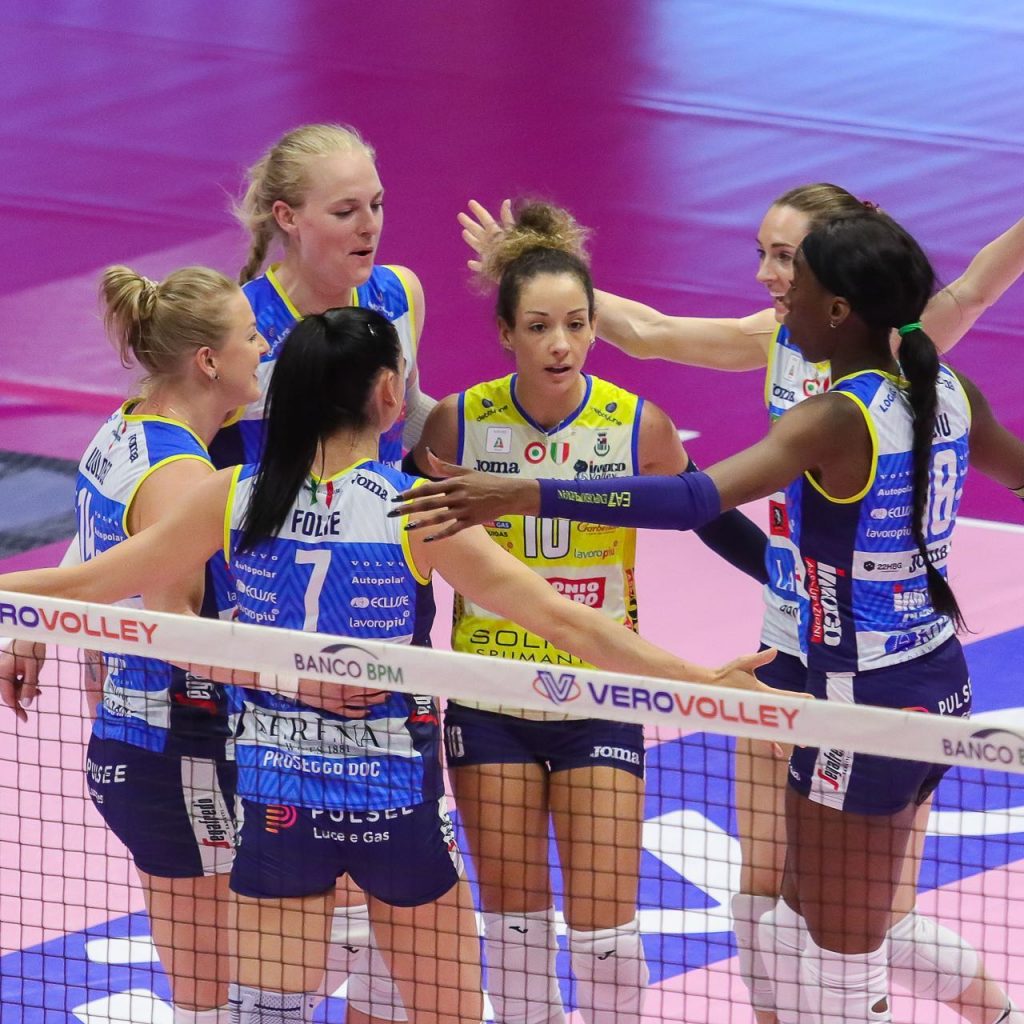 The result of the 2021/22 Serie A playoff finals is back to square one, but only after a big comeback of Imoco who risked the fate of the entire series tonight. The defending champions managed to snatch success in Game 2 from the tie-break on the court of a soldout Monza's 'home', Arena Di Monza (more than 4,000 spectators). Daniele Santarelli's ladies made a feat that seemed impossible after the first two sets, won by the hosts who played in full trance. Imoco had the opportunity to tie at 1-1 in sets though as the 22-19 lead slipped out of their hands.
With 29 points, Paola Egonu dragged 'The Panthers' to the balance in the series. Belgian Lise van Hecke put down 18 points for Monza, while Beatrice Parrocchiale had 75% reception (24 digs, 3 errors, 67% perfect). Game 3 is scheduled for Saturday, May 7, at Imoco's home ground, Palaverde.
2021/22 Serie A – playoff finals, Game 2:
Vero Volley Monza – Prosecco Doc Imoco Volley Conegliano 2-3 (25-23, 25-23, 16-25, 20-25, 10-15)