A new player has landed in Modena!
Tommaso Rinaldi, 2001 class spiker, will cover the Modena Volley jersey in the 2022/23 season, joining Earvin Ngapeth in the sextet led by Coach Andrea Giani.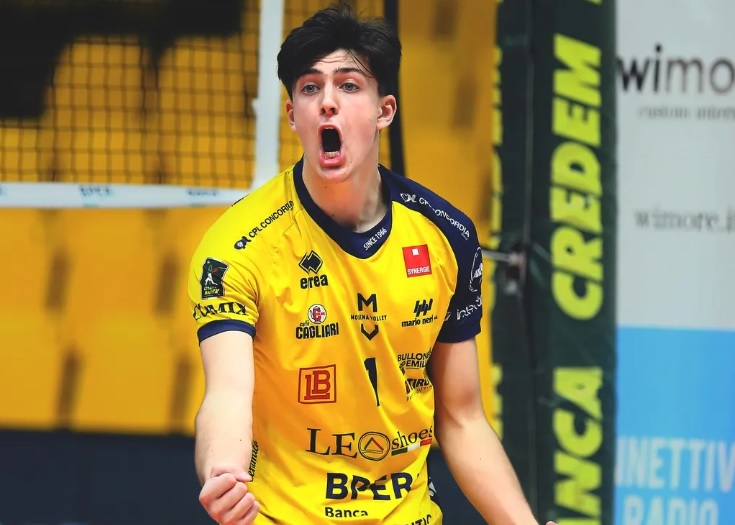 After the good experience at PalaPanini in the year 2020/21 and the season spent in Superlega in Cisterna, Rinaldi is ready for a new, great adventure. Tommaso won the World Cup as a protagonist with the Italian Under 19 national team in 2019, he won silver with the Under 20 two years ago and the gold medal at the World Championships in Cagliari in 2021 with the Under 21 team. He also earned the greatest hitter award that year.
"Returning to Modena means returning home. I started playing volleyball in Modena and here I have my family, my friends, and everyone. After this year spent on loan at Cisterna, where I learned many things and had the opportunity to grow and have continuity on the pitch, returning to Modena is immense satisfaction. I am very excited for two reasons in particular: the first is to have the opportunity to play together with great champions; the other is that I can do it in the most beautiful stadium of all, with the most beautiful and charged atmosphere and fans ever, which make every single match special. I can't wait to take the field with this shirt in front of our fans, together with my new teammates, to fight until the end," says Rianldi.