Media reported that Igor Gorgonzola Novara, the title contender in the 2022-23 Italian Women's Volleyball Championship, wants to bring Michelle Bartsch-Hackley back to the club.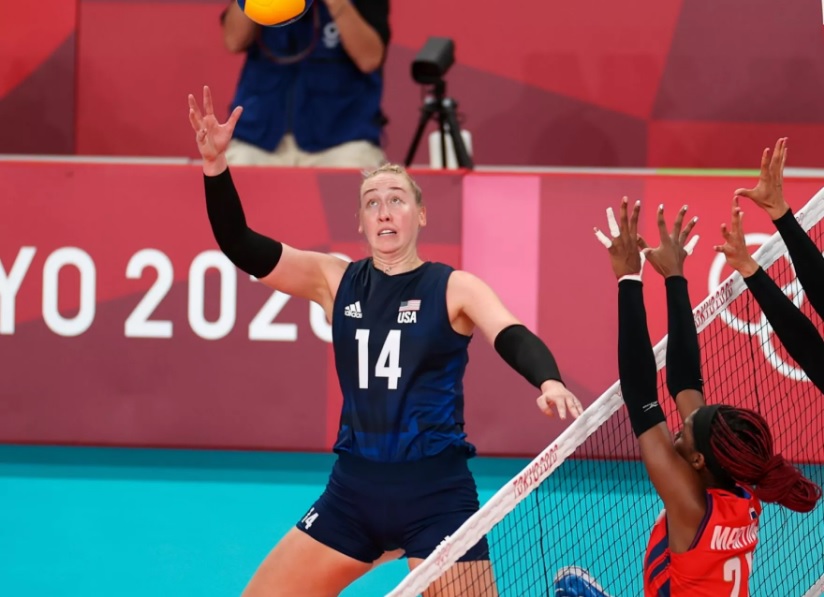 It looks like the Olympic champion from Tokyo, Michelle Bartsch-Hackley, will reinforce Novara for the second half of the season. The rumor is circulating in Turkey, where the US outside hitter played, thus far, her last professional season – 2021-22. In the summer, she parted ways with VakıfBank after a triumphant two-year period in the jersey of the Istanbul club.
Bartsch has already played in Novara, in the 2018-19 season, winning the Italian Championship – Serie A1 – and CEV Champions League. The start of the championship in Novara hasn't been as positive as one might have imagined, and the return of Bartsch-Hackley could be the right reinforcement to increase competitiveness. Especially, given that her compatriot McKenzie Adams, who covers the same role as Bartsh, got injured and will likely be sidelined for up to two months.
See our sections – Transfers – Done Deals and Transfers – Rumors.