Prosecco DOC Imoco Conegliano strengthened their roster with a periodical member of the US Women's Volleyball National Team.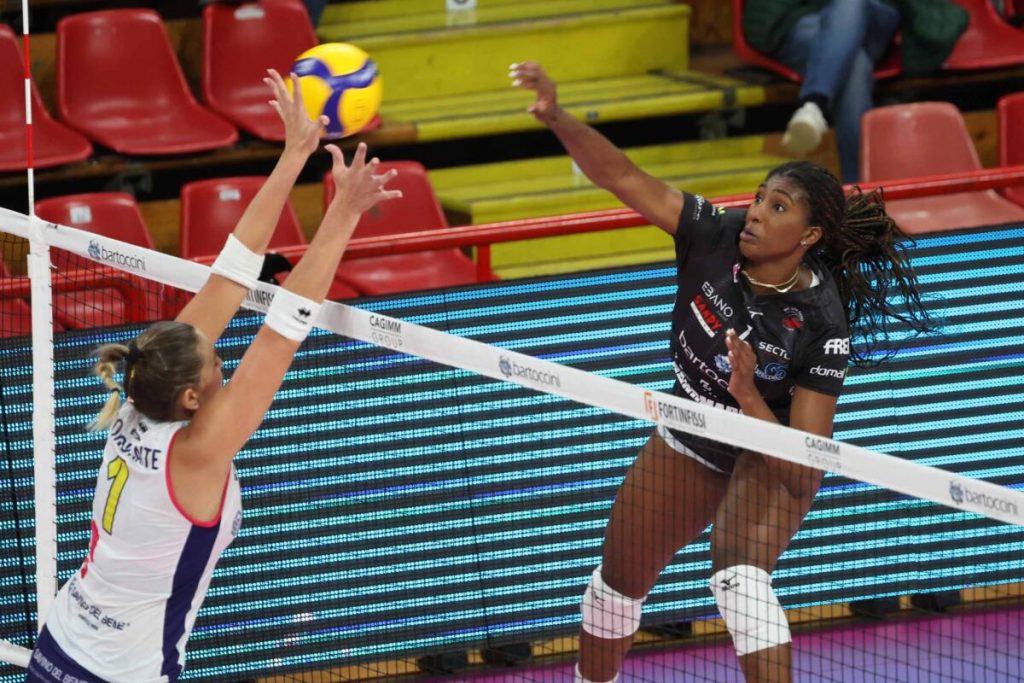 Stephanie Samedy completed the roster of Italy's champions, Imoco, for the remainder of 2022–23. The American player's college career was very fruitful. Between 2017 and 2021, Samedy played for the Golden Gophers, the volleyball team of Minnesota University, in the NCAA Division I. During that time, a 24-year-old opposite received numerous individual awards, such as the Best Opposite and MVP of the NCAA Big Ten Conference in 2021, the Best Scorer of the NCAA Big Ten Conference in 2020 and 2021… Samedy was part of the US youth selections, and in 2022, she made her senior national team debut at the Pan-American Cup, followed by participation at the NORCECA Pan-American Cup.
As soon as she finished college in 2021, Samedy began her pro career in Europe with Germany's SSC Palmberg Schwerin. She started the ongoing season in another Italian top-division club, Bartoccini-Fortinfissi Perugia (14 appearances, 151 points).
See our sections – Transfers – Done Deals and Transfers – Rumors.