The spikes of Yaasmeen Bedart-Ghani from Hyundai E&C Hillstate led to the complete destruction of the play on the net of the IBK Industrial Bank Altos in the 2021/22 South Korean Women's Volleyball Championship.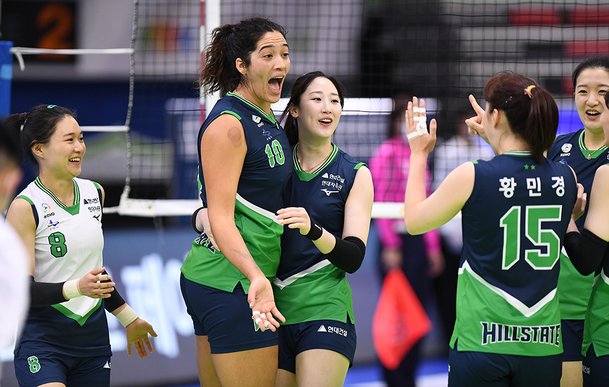 Hyundai beat Altos in the inaugural match for both teams in the 2021/22 Dodram V-League thanks to a one-man show of American Bedart-Ghani, who notched 43 points. The club from Suwon prevailed in four sets, partially 23-25, ​​25-15, 25-16, and 25-17.
Bedart-Ghani easily penetrated the block of the rivals, showing that the fact she was selected as the second overall pick on the draft of foreigners in the off-season was not a coincidence. Lee Da-Hyeon made five blocks and Kim Yeon-Gyeon 70.7 % reception (29 digs) for Hyundai.
2021/22 Dodram V-League – regular season (today's matches):
Hyundai E&C Hillstate – IBK Industrial Bank Altos 3-1 (23-25, ​​25-15, 25-16, 25-17)