The second stage of the 2021 Chinese Women's Volleyball Championship came to an end after only one round.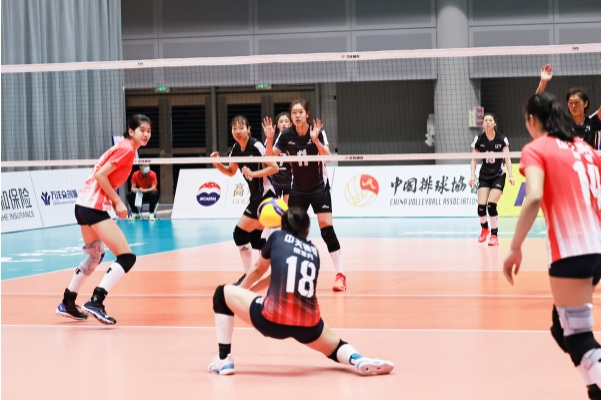 After five rounds of the first stage of the 2021 China Telecom National Championship during which Tianjin (Group A) and Shandong (Group B) dominated with 15 points and 5-0 each, the competition resumed with the second stage consisting of eight teams (the best four from each of the groups) where only one round, which turned to be a qualification for the semi-finals, was played today.
The vice-champions Jiangsu had the toughest job in securing a progression. They trailed 0-2 in sets to Liaoning, who were favorites in the match according to the results from the first stage (4-1), but overturned the course of the encounter into their favor – 3-2. Talented, 19-year-old outside hitter Zhou Yetong highlighted Jiangsu with 32 points, including four aces. Yuan Xinyue set up five blocks, while Ni Feifan made 76% reception (46 digs, two errors, 39% perfect).
We have seen another upset: Shanghai beat Fujian in straight sets. Liu Zhening top-scored the winning side with 18 points. Zhong Hui made 75% reception (16 digs, 50% perfect).
Tianjin and Shandong, the two major favorites for the title, scored easy triumphs against Beijing and Guangdong, respectively, and advanced to the semis.
2021 China Telecom National Championship – second stage:
Semi-final pairings
Tianjin – Shanghai
Jiangsu – Shandong