The Heungkuk Life Pink Spiders ended their mini-losing streak in the 2021/22 South Korean Women's Volleyball Championship, having to reject the huge performance of Hungarian international on the other side of the net.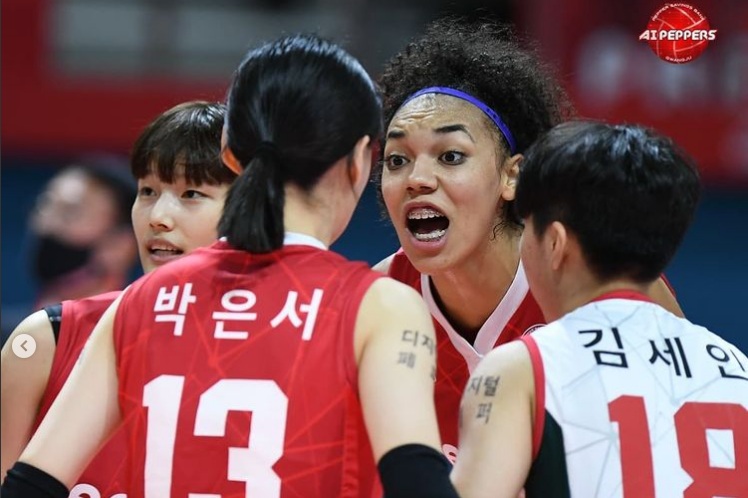 Elizabet Varga-Inneh, the Hungarian youngster, has been doing her best since the start of the 2021/22 Women's Dodram V-League, but the rest of her teammates in the league newcomers Pepper Savings Bank AI Peppers fail to catch up with her. In today's encounter against the Heungkuk Life Pink Spiders, the 22-year-old opposite hitter grounded as many as 43 points (including four blocks) but her team lost 1-3 in the fourth encounter in the competition and remained winless.
American Katherine Bell scored 37 points on the winning side, which has a 2-3 record, while Lee Ju-Ah set up four blocks.
2021/22 Women's Dodram V-League – regular season (today's match):
Pepper Savings Bank AI Peppers – Heungkuk Life Pink Spiders 1-3 (23-25, 23-25, 27-25, 28-30)