The Uijeongbu KB Insurance Stars ended their losing streak in the 2021/22 South Korean Men's Volleyball Championship thanks to the monster output of Noumory Keita.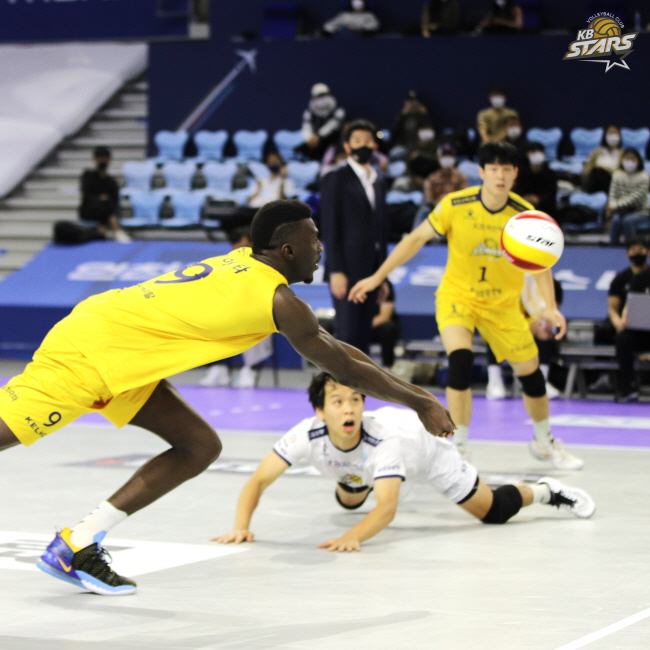 Defeating titleholders Incheon Korean Air Jumbos with a score of 3-1 (22-25, 25-22, 39-37, 25-20) in the 10th round (two rounds before the end of the second stage of the competition) of the 2021/22 Dodram V-League, the Uijeongbu KB Insurance Stars managed to escape the series of defeats, which consisted of three games.
The Malian international on the winning side Noumory Keita scored 48 points (19 points in the third set alone), which was 63% of all the team's attacking points (76 points). His attacking percentage was 60.8%. Thus, Keita entered the (unofficial) Top 10 list of the world's best single-match scorers for the fourth time in a one-year period. Making 48 points against Jumbos put him on No.10.
2021/22 Dodram V-League – regular season, Round 10 (today's matches):
Incheon Korean Air Jumbos – Uijeongbu KB Insurance Stars 1-3 (25-22, 22-25, 37-39, 20-25)