Pölkky Kuusamo are the Finnish women's volleyball club champions, writing the most important chapter of the club history.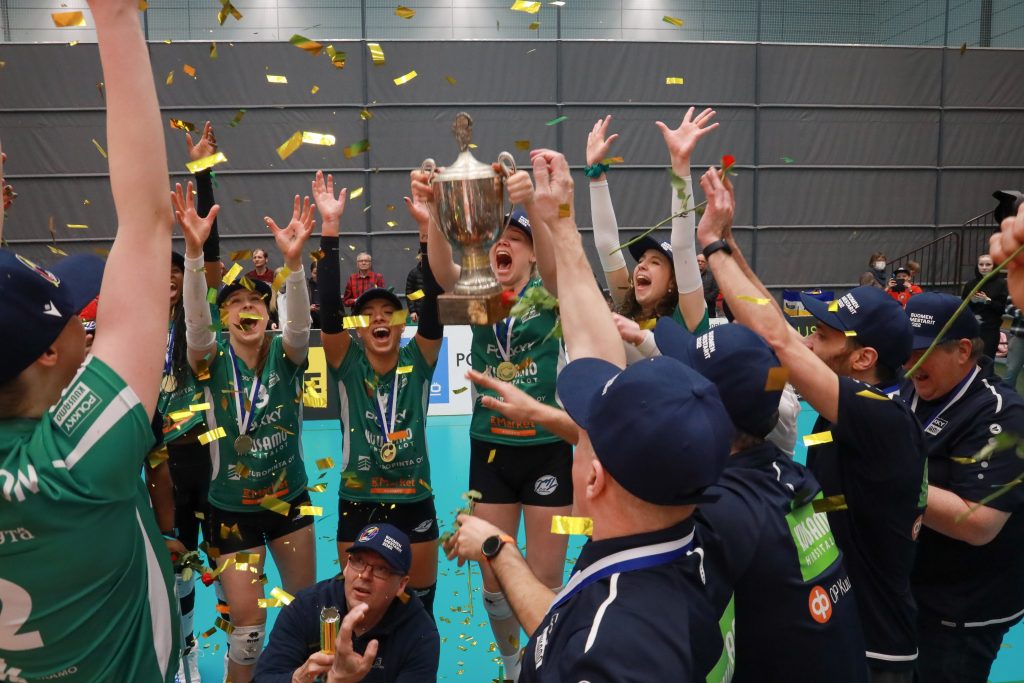 Pölkky Kuusamo are the champions of Finland among women after winning the decisive 7th game of the 2021/22 Mestaruusliiga Naiset playoff finals against LP Kangasala at their home ground with a score of 3-1. This national championship is the first for the club from the Lapland region in its history. The regular-season winners Pölkky had a chance to take the crown earlier as they had the lead in the series against the 3rd-seed rivals of 3-1 but eventually closed the series at 4-3.
Swiss Julie Lengweiler was the most effective player on the winning side today, chipping in 27 points. American Molly Lohman made 7 blocks.
Pölkky advanced to the Finnish top division for the first time in 2008 but dropped back to a lower rank after two seasons. Then the rise began in 2015 when the Kuusamo club was in the playoffs for the first time, while in 2019 came the first medal, bronze. Last season, Pölkky took the silver medal.
2021/22 Mestaruusliiga Naiset – playoff finals: