SL Benfica became Portuguese men's volleyball club champions for the 10th time.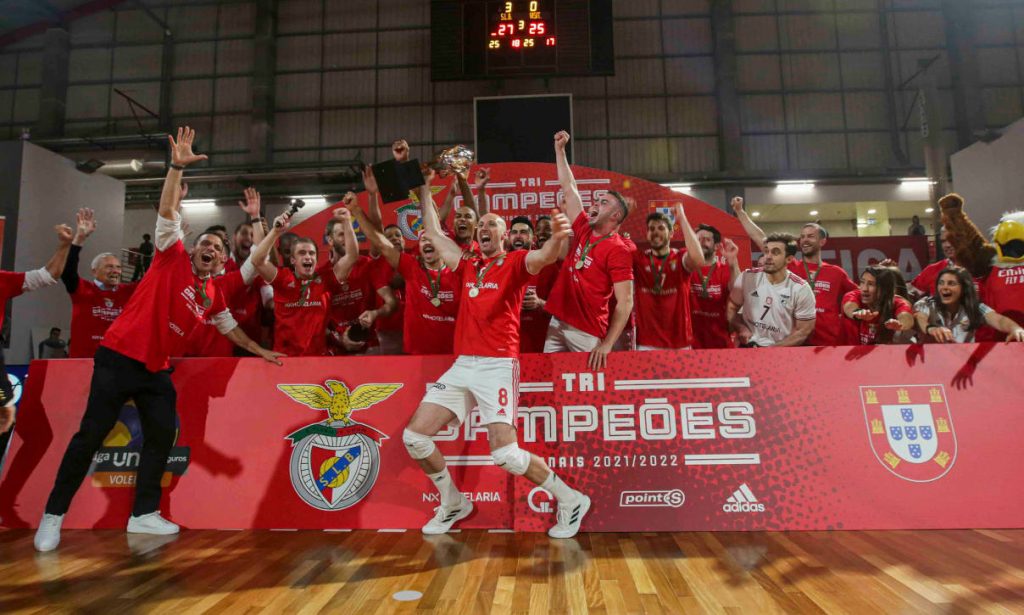 SL Benfica beat Sporting CP 3-0 (25-18, 25-17, 27-25) at home in the 3rd game of the playoff finals of the 2021/22 Liga UNA Seguros to take the Portuguese Championship title for the 10th time, the 3rd time in a row. The team commanded by Brazilian Marcel Matz closed the series at 3-0. 'The Eagles' thus won the treble this season after having lifted their 19th trophy of the Portuguese Cup and Super Cup at the very beginning of 2021/22.
Hugo Gaspar top-scored Benfica in Game 3 with 18 points, while Ivo Casas made 81% reception (16 digs, 1 error, 44% excellent).
2021/22 Liga UNA Seguros – playoff finals: