Itambé/Minas swept Sesi Bauru and sealed a spot in the semi-finals of the 2022 South American Women's Volleyball Club Championship in Uberlândia, Brazil.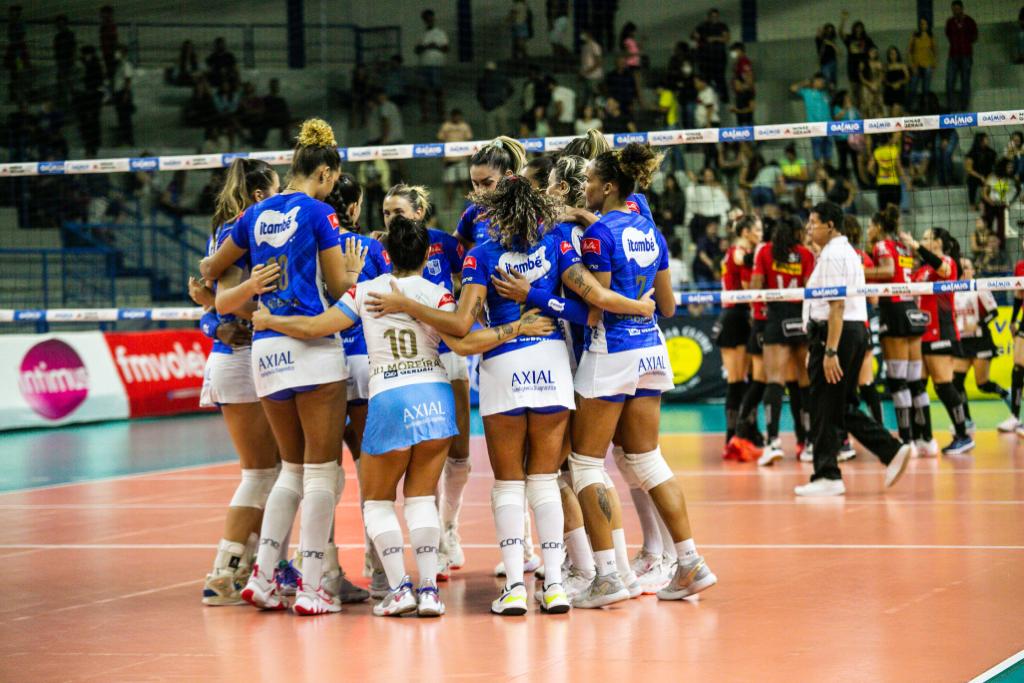 In a re-edition of the 2021/22 Superliga Feminina 1XBET playoff semi-final, current Brazilian champions Minas swept Sesi to find themselves among the four best teams in the 2022 South American Women's Club Championship. In Round 2's match in which its players almost made no collective or individual errors, the Belo Horizonte side paved the way to the top of Pool B (2/2; 6 points). With 16 points, Thaísa Daher was the top scorer of Minas. Sesi will enter the court tomorrow against Chile's Boston College de Chile in a duel that guarantees the 2nd spot in the pool and the semi-final face-off with Praia/Clube.
Speaking of Praia, they lost one set to Peru's Regatas Lima but earned 3 points that launched them to the top spot in Pool A. Ana Carolina Silva 'Carol' was the top scorer on the winning side and in the match with 21 points. Regatas and Bolivia's San Martín will decide on the remaining pool participant in the Top 4.
2022 South American Women's Club Championship, group stage – Day 2: