Panathinaikos A.O., double Greek volleyball champions (with men and women), renounced the CEV Champions League next season.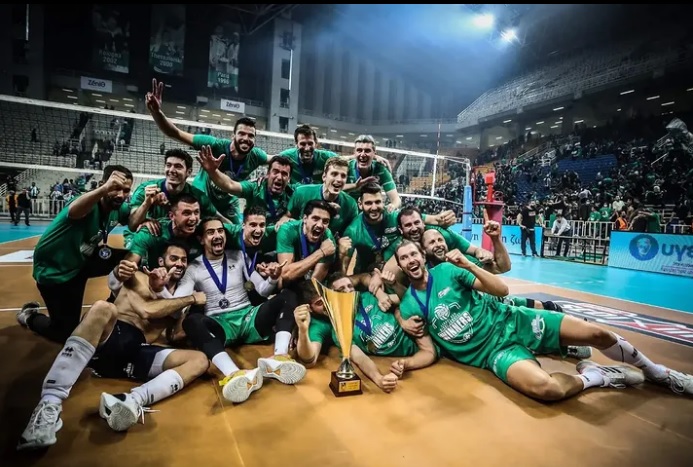 According to prasinoforos.gr, Panathinaikos A.O. asked European Volleyball Confederation (CEV) to participate in the Challenge Cup next season, meaning they won't be taking part in the Champions League (neither with the men's nor women's branch) to which they got the right as Greek champions. This is because Panathinaikos don't meet the most basic conditions to participate in the elite club competition in Europe – they don't have a venue with the required capacity. Their Maroussi Agios Thomas Indoor Hall, in which they host rivals, can receive only 1,500 spectators, plus there are problems with the taraflex flooring in the hall. What remains the mystery is why Panathinaikos don't reconsider playing the Champions League in some other hall in Athens, especially because they've signed some respectable volleyball names for the men's roster for 2022/23…
The renowned Spanish media house Marca reported that its country's current men's champions Unicaja Costa de Almería resigned from participating in the next edition of the Champions League too. The Andalusian club informed that "unfortunately, the necessary financial support hasn't arrived to face a competition as demanding as the Champions League." Unlike Panathinaikos, it's not known whether or not Almería will compete in any other European cup instead.