Thailand triumphed over 3-time Olympic champions China 3-2 to close the first 2022 FIVB Women's Volleyball Nations League week as the most pleasant surprise of the competition.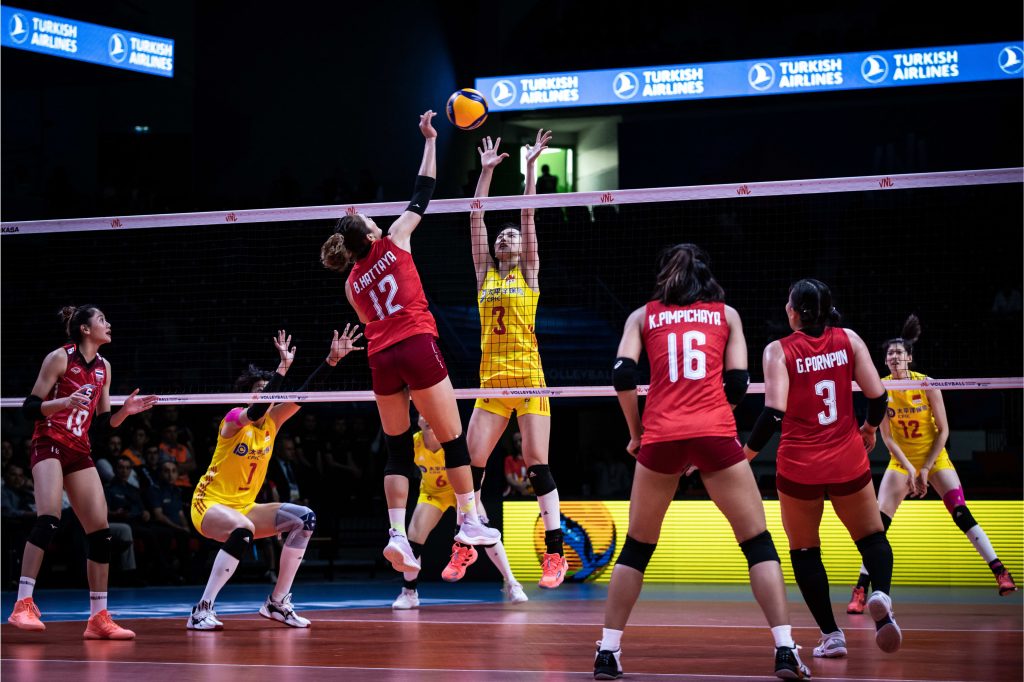 The Thai girls accelerated to come back from 1-2 behind in sets, defeated China in Pool 2 in Ankara, Turkey, in the tie-break, and closed Week 1 of the 2022 Women's VNL as the most pleasant surprise of the competition. Recall that 3 days ago, they surpassed current world champions, Serbia. Thailand played 4 games, won 3, and lost 1, having 8 points on its account. The match against 3-time Olympic champions China was the 3rd successive tie-breaker of the team commanded by Danai Sriwatcharamethakul after which they took down the rival's invincibility in the tournament. Thai opposite hitter Pimpichaya Kokram scored the most points in her team (28), equal to the output of China's outside hitter Li Yingying.
Also in Ankara, Serbia made a drama out of its match against the Netherlands even though it had a clear path toward victory. The world champions recorded their 3rd victory (1 defeat) and packed 2 more points into their pocket at the closing of the first weekend. The Netherlands came back from 2 sets behind and even managed to annul the rival's lead of 22-17 in the 4th set but succumbed in the tie-break. Sara Lozo top-scored Serbia with 24 points, including 5 blocks. Jovana Stevanović noted the same number of block points.
2022 FIVB Women's Volleyball Nations League – preliminary stage, Week 1, today's matches:


7 p.m. local time: Turkey – Belgium
12 p.m. local time: Poland – Germany
3 p.m. local time: Japan – USA