Daniele Santarelli, the head coach of the Serbia National Team, determined the squad for the 2022 FIVB Volleyball Women's World Championship.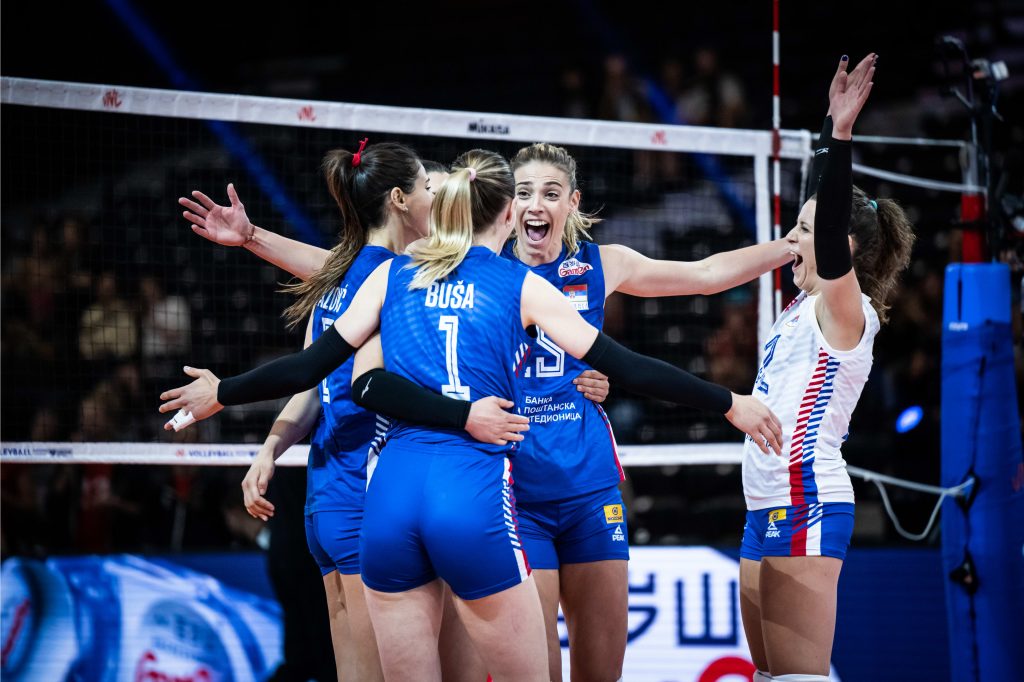 The Serbian squad that will defend the world throne at the competition in the Netherlands and Poland is known. The head coach from Italy, Daniele Santarelli, announced the names of the 14 ladies who'll travel to the World Champs. Of the 15 players who conducted the preparations up until now, the middle blocker Jovana Kocić is no longer on the list. On September 21, the Serbian delegation will leave for Arnhem, the Netherlands, where they'll play their first match on the 25th against Canada.
The final list of the Serbia NT includes setters Bojana Drča and Sladjana Mirković; opposite hitters Tijana Bošković and Ana Bjelica; outside hitters Brankica Mihajlović, Bojana Milenković, Sara Lozo, Bianka Buša, and Katarina Lazović; liberos Teodora Pušić and Aleksandra Jegdić; middle blockers Jovana Stevanović, Mina Popović, and Maja Aleksić.