AJ Fonte do Bastardo triumphed over SL Benfica 3-1 to win the Portuguese Men's Volleyball Super Cup for the first time ever.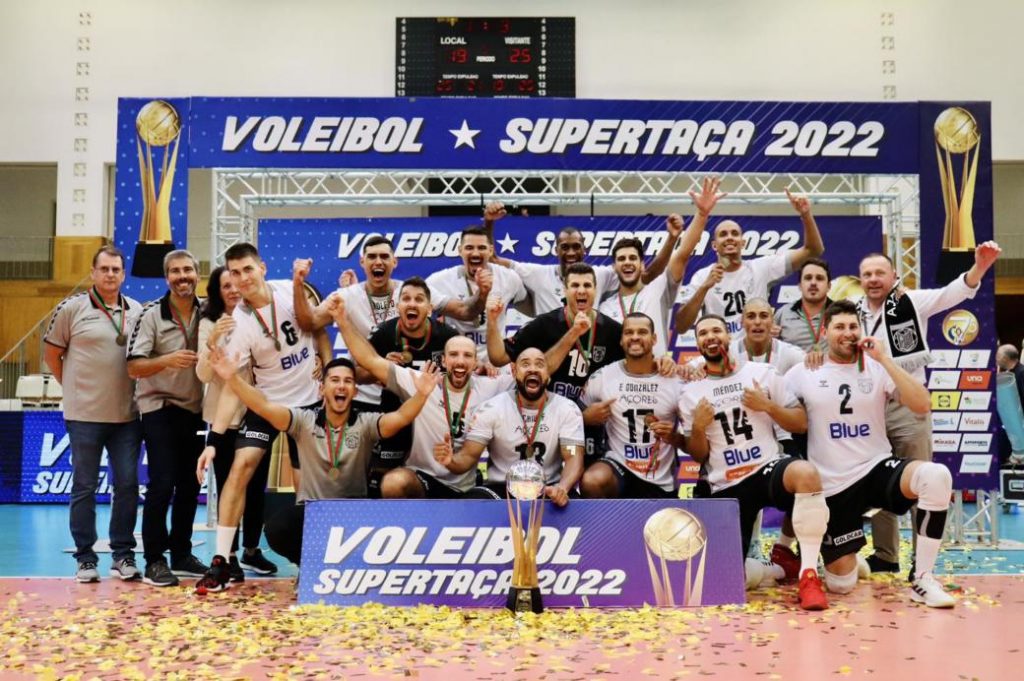 Bastardo lifted their first Men's Super Cup (Supertaça Masculina) trophy by beating last season's domestic triple-crown winners, Benfica, 3-1 in Santo Tirso. The team from the Azores showed they will enter the new season as a physically strong team, which might bring back the championship title to the club's showcases after seven years.
Benfica, the four-time defending holders of the Super Cup, even started better, winning the first set by 25-21, but Bastardo responded in the following three, in which they triumphed by 25-19, 25-22, and 25-19. The Venezuelan, Edson Valencia, top-scored on the winning side with 23 points. The Brazilian, João Noleto, made 6 blocks, while Caíque Silva had 76% reception (17 digs, 41% excellent). The Brazilian, Pablo Machado, scored 17 points for Benfica.
In the history of the competition, led by Benfica, with 10 titles won in the last 12 editions, Bastardo became the sixth team to win it and they did so for the first time in their club history.