Beach volleyball legends Misty May-Treanor and Kerri Walsh Jennings are possibly the best sports partnership of all time, as well as the greatest beach volleyball team ever.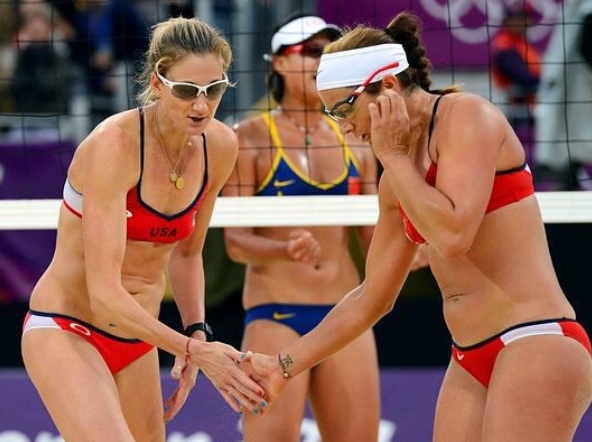 The duo won Olympic gold medals in 2004, 2008 and 2012. In that span, they prevailed in 21 straight matches. At one time, the three-time Olympic gold medalists won 112 matches and 19 tournaments in a row across all competitions.
Beach volleyball was a demonstration sport in the 1992 Olympics. Four years later, it was promoted to a full medal sport. Over time, fans began to appreciate the reckless athleticism it brings out, May-Treanor and Walsh's dominance brought even more attention to it.
"The reality is it's really an athletic, beautiful sport. The uniform should attract people. What brings them back is the physicality and the beauty of the sport," Walsh told ESPN.
When it all began
May-Treanor first competed at the 2000 Olympics in Sydney. She finished fifth with partner Holly McPeak. Then, she looked for better results and sought out a new partner. She eventually found Walsh, someone she had competed against in high school. Both May-Treanor and Walsh grew up playing volleyball in California, and the two were familiar with each other's journey over the years.
California sports betting experts would have made a lot of money backing the duo through their three appearances at the Olympics. May-Treanor and Walsh were practically unbeatable, and they didn't slow down until May-Treanor's retirement.
When did they last compete?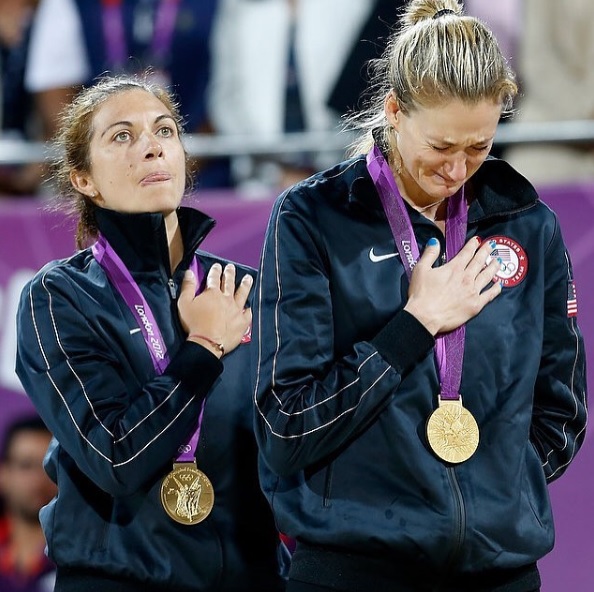 As mentioned before, Walsh and May-Treanor competed in three Olympics together (Athens 2004, Beijing 2008 and London 2012). The last time they competed in the Olympic Games together was in 2012, when they won their third consecutive gold medal.
In 2016, Walsh played with April Ross and qualified for the Rio Games. Walsh and Ross won a bronze medal there.
Heading into the 2012 Olympics, they were in the unusual position of not being favored to win the gold. They were in the third seed behind Larissa Franca and Juliana Silva of Brazil, and Xue Chen and Zhang Xi of China.
Kerri Walsh remained confident and excited about the event though.
"Misty said we have nothing left to prove because we have done so many great things, but I want to prove to the world that were the best in 2012," Walsh said in 2012. "I feel like if we win a third gold medal, when we win a third gold medal in London, it will put us in that realm. We'll be the best there ever was in beach volleyball, and I just want that. I want us to do it because we're capable. I want us to do it because we just have it in us."
Their records
Walsh and May-Treanor are the first beach volleyball players to win gold in three consecutive Olympic Games. Walsh is also in the Guinness Book of World Records for most consecutive Olympic beach volleyball games won by a female with 22 between Athens in 2004 and Rio in 2016.
Walsh is also the career leader internationally in victories (135) and earnings ($2,656,635) for beach volleyball. May-Treanor is in second place with 112 victories and $2,144,383 in winnings.
The duo has 104 victories. This is 56 more than the next closest team. They also have $3,658,015 in prize money.
May-Treanor retired after the 2012 Olympics. She was inducted into the Volleyball Hall of Fame in 2016.
Where are they now?
Walsh is considering aiming for another Olympic appearance in 2024; however, right now she's focusing on pl440, the company she started with her husband, fellow beach volleyball player Casey Jennings.
The p1440 program grows the game and includes athlete mentoring programs, expert talks and personal coaching from Walsh herself. Jennings and Walsh have three kids.
May-Treanor has stayed out of the spotlight since her retirement. She has three kids and decided to go back to school to pursue a Master's degree. She is the Director of Volleyball Operations at Long Beach College and is part of the broadcast team on the AVP Beach Volleyball Tour.