Hypo Tirol Volleyballteam became the Austrian Men's Volleyball Cup winners for the first time since 2014.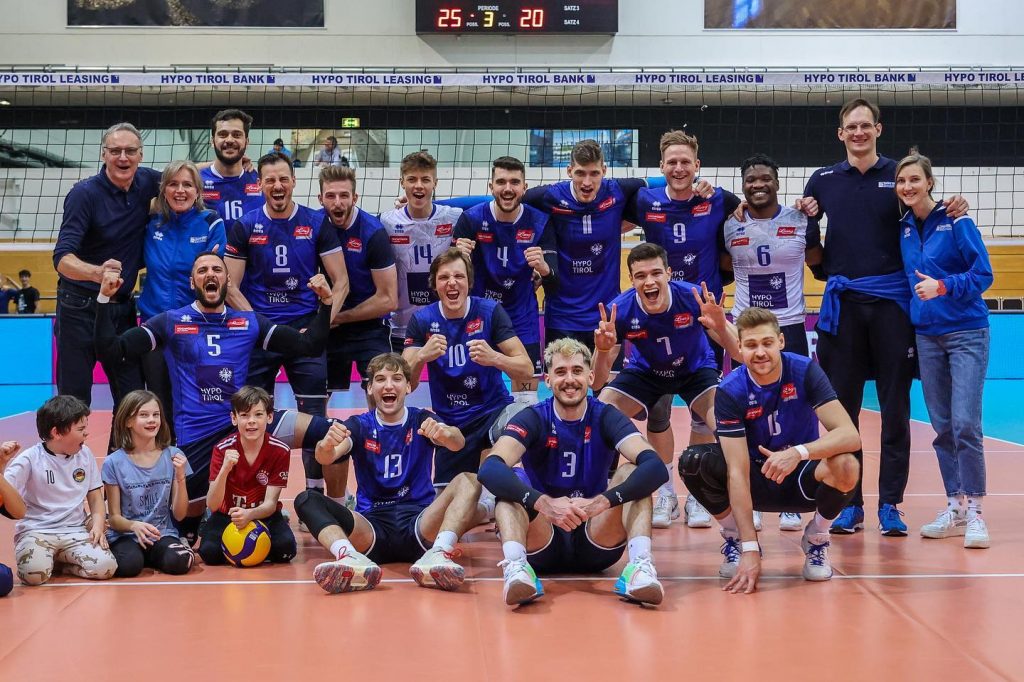 The 2023 Austrian Volley Cup winner is Hypo Tirol Volleyballteam, who took the trophy in the competition for the sixth time, and for the first time in nine years. The team commanded by Slovak Štefan Chrtianský won their first title of the season in front of the home crowd at USI-Halle in Innsbruck, where the Final Four was held, with a very convincing 3-0 (25-18, 25-17, 25-18) victory in the final duel with last season's "double crown" winners, Union Raiffeisen Waldviertel. It was only two days ago that these two faced each other in the same place in the 16th round of the national championship when Tirol secured first place in the regular season with a clear win. In the cup final, the roles were distributed fairly.
The top scorer on the winning side was Brazilian Luan Weber (18 points), while Estonian Mihkel Varblane made four blocks. Tirol's outside hitter Niklas Kronthaler was named the MVP of the final.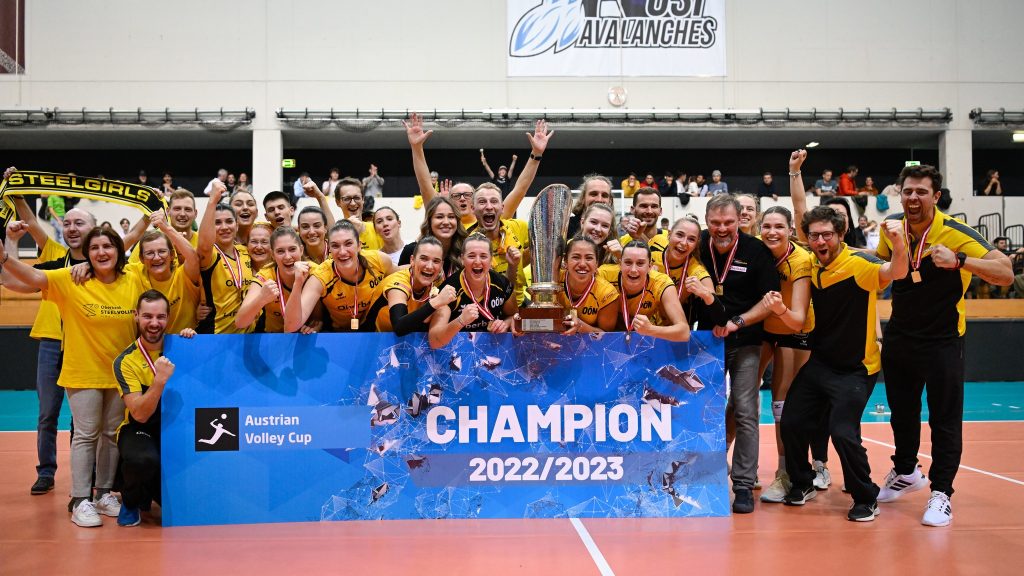 The men's final was followed by the women's decider, also at USI-Halle in Innsbruck. Oberbank SteelVolleys Linz/Steg secured the Austrian Cup for the seventh time, and for the fourth time since 2019 alone. The Upper Austrians fully lived up to their role as favorites, beating challengers TI-ROWA-Moser-volley 3-0 (25-21, 27-25, 25-15).
The top scorer for the new cup winners was the MVP of the final, American Harlee Kekauoha (20 points). The Czech Silvie Pavlová recorded six blocks, while American Brooke Botkin made 72% reception (18 digs, 61% perfect). Ukrainian Maryna Fedchuk tallied 17 points on the losing side.