The first trophy in the 2021/22 season in the Polish men's club volleyball went to Jastrzębski Węgiel.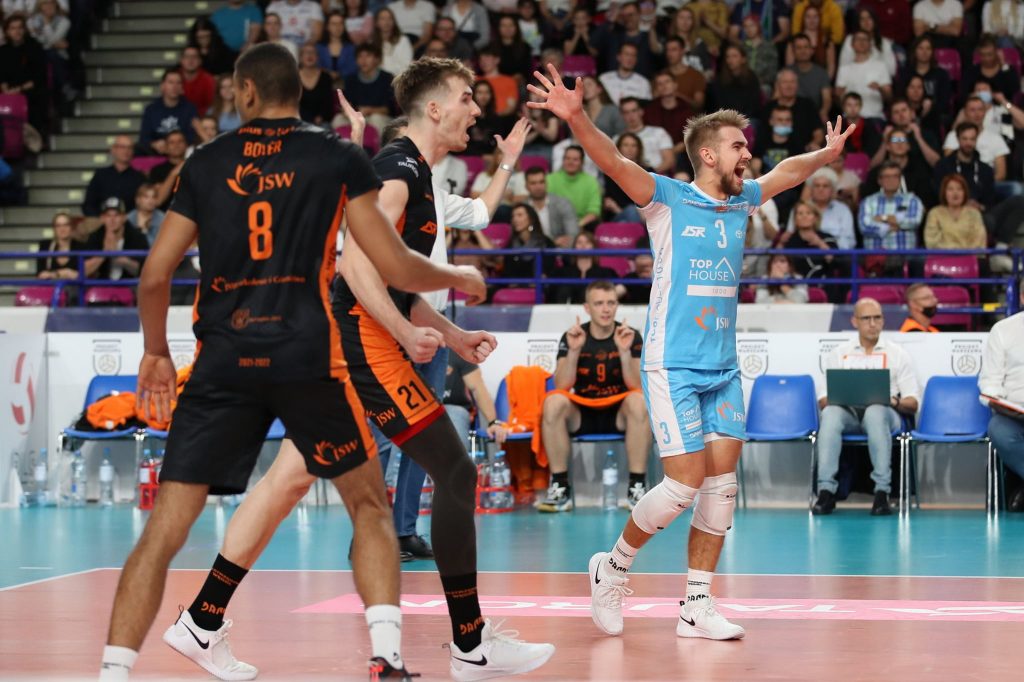 In the clash of the two fierce rivals, the Polish champions Jastrzębski Węgiel defeated Grupa Azoty ZAKSA Kędzierzyn-Koźle 3-0 (25-18, 25-22, 30-28) in Lublin to win the country's men's Super Cup (Superpuchar Polski), ending rivals two-year reign over the competition.
The first set undoubtedly belonged to the players of Jastrzębski, while in the second set, ZAKSA dropped the lead of 16-12 and also a chance of tying the result. The team commanded by Gheorghe Crețu didn't learn from these mistakes and allowed one more significant lead slip out of its hands – 17-13 in the third set.
The award for the MVP of the game was given to Tomasz Fornal, the outside hitter of the winning team, which took the first-ever trophy in the Super Cup.