Fierce rivals PGE Skra Bełchatów and Asseco Resovia Rzeszów closed Round 8 of the 2021/22 Polish Men's Volleyball Championship. The fate of the game was vague until the last ball.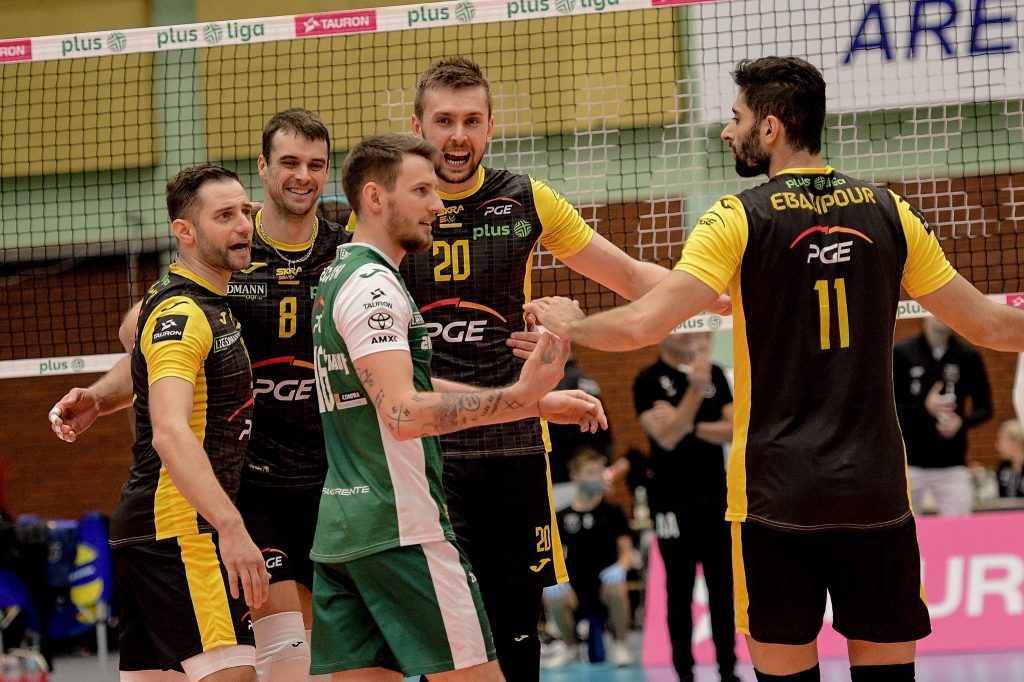 Skra defeated Resovia 3-2 but only after coming back from two sets down in the match that closed the eighth round of the 2021/22 PlusLiga. The face-offs between these two teams have evoked emotions and interest for years, with their rivalry being born in the first half of the 2000s when they won titles, very often ones over the others. For that reason, when Skra and Resovia meet, that duel is called 'Klasyk PlusLigi' (the PlusLiga classic). They are now far from the very top of the table (Resovia are far for years, not only this season), being neighbors in the table before the match and remaining so after it. Skra are sixth, while Resovia are seventh.
Serbian Aleksandar Atanasijević top-scored the winning side with 22 points. Estonian Robert Täht served four aces, while  Karol Kłos set up four blocks and had 91% attack (10/11).
2021/22 PlusLiga – regular season, Round 8: