Indykpol AZS Olsztyn definitely mean business in the 2021/22 Polish Men's Volleyball Championship.
After they started the 2021/22 PlusLiga with two defeats, not many bet that Indykpol AZS Olsztyn would be undefeated in the next seven matches in the competition. In Round 9, the team commanded by Italian Marco Bonitta came back from 1-2 to 3-2 against the last-placed Stal Nysa, which missed a huge chance to record their first win this season. On the other hand, Olsztyn entered Top 4 in the chart, taking advantage of Aluron CMC Warta Zawiercie defeat to Grupa Azoty ZAKSA Kędzierzyn-Koźle, yesterday, to take their spot.
American Torey DeFalco top-scored Olsztyn against Nysa with 26 points (72% attack), including four acres. Karol Butryn served four caes.
2021/22 PlusLiga – regular season, Round 9: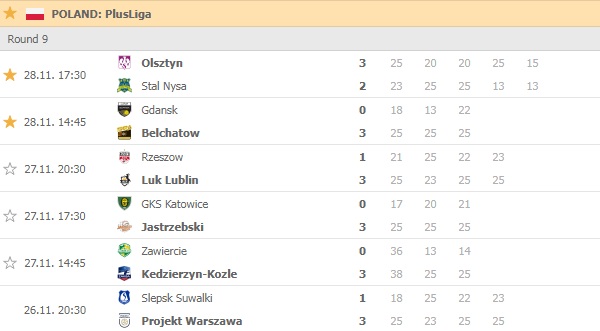 November 29
Cuprum Lubin – Cerrad Enea Czarni Radom