Unet E-Work Busto Arsizio and Igor Gorgonzola Novara staged a spectacular encounter in Round 9 of the 2021/22 Italian Women's Volleyball Championship, which lasted for more than two hours.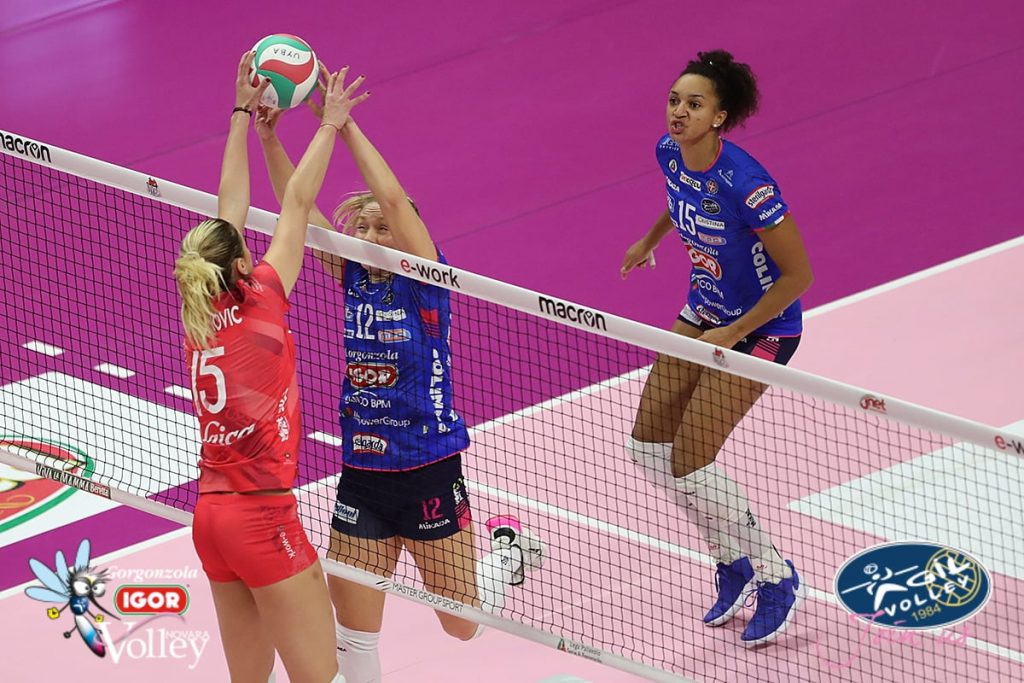 The spectacular match valid for Round 9 of the 2021/22 Serie A1 was played in Busto Arsizio where the home side, the fourth-placed in the standings, finished the match against vice leaders, Novara, with many things to regret for. The 'Butterflies' had the lead in sets of 2-1 and 11-6 in the tie-break, but have fallen to rivals which recorded the seventh successive win in all competitions (sixth successive win in the league). Caterina Bosetti top-scored Novara with 16 points (81% reception; 21 digs, 57% perfect).
In another big match of the day, Prosecco Doc Imoco Volley Conegliano beat Savino Del Bene Scandicci 3-1 and noted the 76th consecutive win.
Vero Volley Monza reached the fourth successive victory and, by taking two points from the match against Bosca S.Bernardo Cuneo, skipped Busto and took over the fourth place in the charts.
2021/22 Serie A1 – regular season, Round 9: