The 28th round of PlusLiga has kicked off with a match between GKS Katowice and Trefl Gdansk.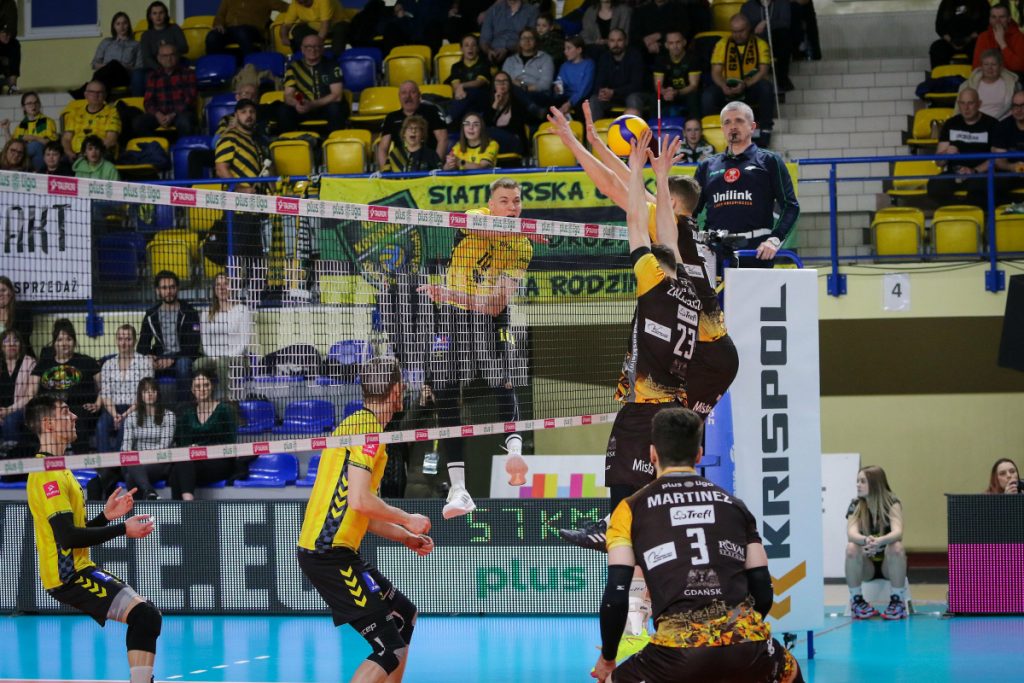 The game was held in Katowice and ended with a 3-0 victory for Trefl Gdansk, breaking Katowice's winning streak (3 consecutive victories). Trefl emerged victorious with convincing set scores of 25-22, 25-20, and 25-21.
The Most Valuable Player and top scorer was Bartłomiej Bołądź, who contributed 13 points for Trefl Gdansk. He recorded 43% in attack, 1 ace, and 1 block point. For the home team, Jakub Szymanski and Jakub Jarosz stood out, both scoring 11 points.
The 28th round of PlusLiga will continue today with a match between Stal Nysa and Asseco Resovia Rzeszów.
PlusLiga – 28th Round
March 16, 2023
GKS Katowice vs Trefl Gdansk 0-3 (22-25, 20-25, 21-25)
March 17, 2023
PSG Stal Nysa vs Asseco Resovia Rzeszów
March 18, 2023
Luk Lublin vs Ślepsk Malow Suwałki
Aluron CMC Warta Zawiercie vs Barkom Każany Lwów
March 19, 2023
Cerrad Enea Czarni Radom vs Grupa Azoty ZAKSA Kędzierzyn-Koźle
Jastrzębski Węgiel vs PGE Skra Bełchatów
March 20, 2023
BBTS Bielsko vs Biała vs Projekt Warszawa
Cuprum Lubin vs Indykpol AZS Olsztyn
| | |
| --- | --- |
| TEAM | Points |
| 1.Asseco Resovia Rzeszów | 62 |
| 2. Jastrzębski Węgiel | 61 |
| 3. Aluron CMC Warta Zawiercie | 60 |
| 4. Trefl Gdańsk | 55 |
| 5. Projekt Warszawa | 54 |
| 6. Grupa Azoty ZAKSA Kędzierzyn-Koźle | 52 |
| 7. Indykpol AZS Olsztyn | 46 |
| 8. PSG Stal Nysa | 43 |
| 9. Ślepsk Malow Suwałki | 38 |
| 10. PGE Skra Bełchatów | 37 |
| 11. LUK Lublin | 34 |
| 12. GKS Katowice | 32 |
| 13. Barkom Każany Lwów | 27 |
| 14. Cuprum Lubin | 25 |
| 15. Cerrad Enea Czarni Radom | 14 |
| 16. BBTS Bielsko-Biała | 8 |
STANDINGS