Sergio Busato, the head coach of the Russia Women's Volleyball National Team, reshuffled his squad a bit for the Tokyo Olympic Games.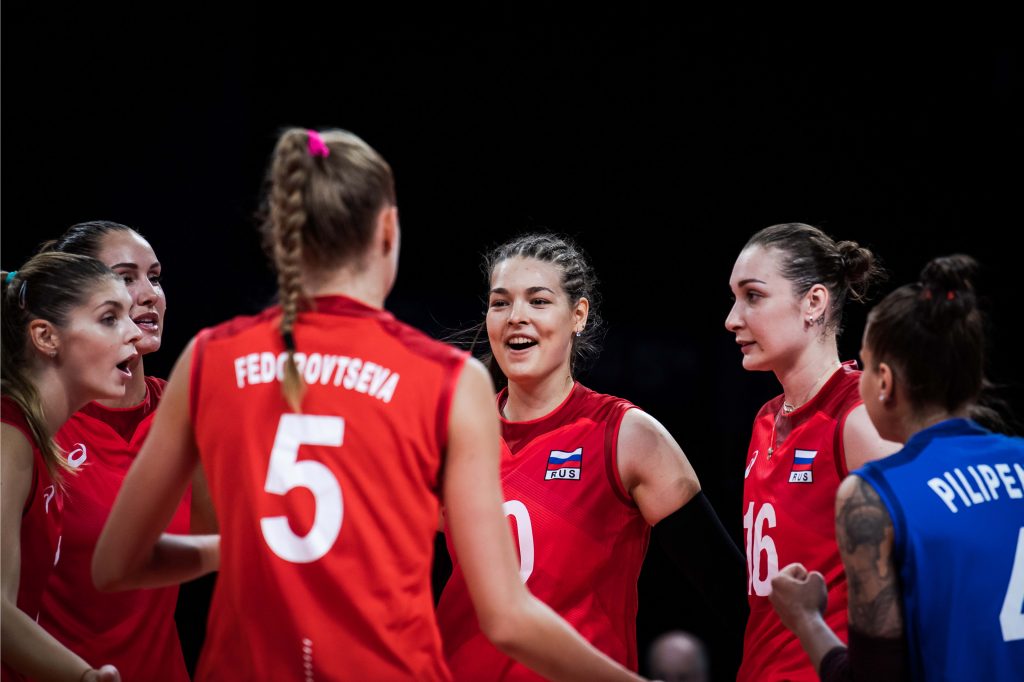 Busato made a few surprises when it comes to the names enlisted for the Russia Women roster for the Olympic Games in Tokyo.
The Italian expert on the bench of 'Zbornaya' crossed out middle blocker Ekaterina Efimova and setter Tatyana Romanova from the group of 14 that prepared in the homeland. He put on liberos Daria Pilipenko and Anna Podkopaeva on the squad as well as Ekaterina Enina – the last of these did not even participate in the just-ended FIVB VNL in Rimini. After Kosheleva's withdrawal from the national team and the injury of Kseniya Parubets, Busato had a problem filling in the outside hitter's position so he added Kseniya Smirnova (who normally plays as the opposite hitter) as the third outside hitter.
Here is the Russia Women roster:
Setters
Polina MATVEEVA (Zarechie-Odintsovo)
Evgeniya STARTSEVA (Dinamo-Ak Bars)
Opposite hitters
Nataliya GONCHAROVA (Dinamo Moscow)
Anna LAZAREVA (Fenerbahçe, Turkey)
Middle blockers
Ekaterina ENINA (Dinamo Moscow)
Irina KOROLEVA (Dinamo-Ak Bars)
Irina FETISOVA (Dinamo Moscow)
Outside hitters
Irina VORONKOVA (Lokomotiv)
Kseniya SMIRNOVA (Uralochka-NTMK)
Arina FEDOROVTSEVA (Fenerbahçe, Turkey)
Liberos
Anna PODKOPAEVA (Dinamo-Ak Bars)
Dariya PILIPENKO (Uralochka-NTMK)