Lokomotiv revealed so many weaknesses of the titleholders Dinamo Moscow in Round 3 of the 2021/22 Russian Men's Volleyball Championship.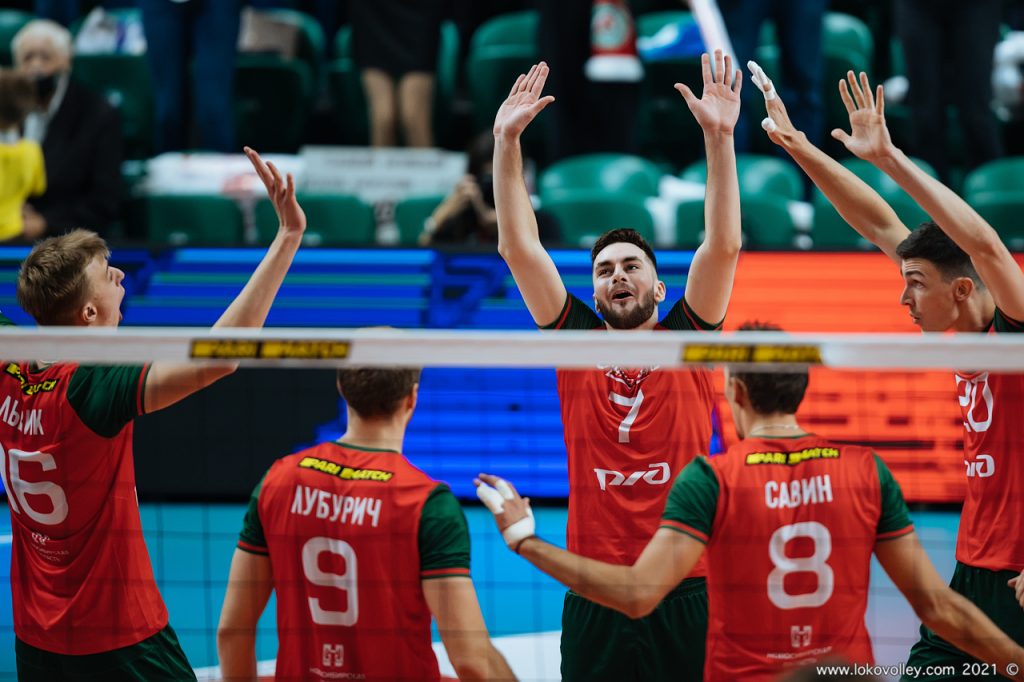 Dinamo Moscow had the hardest possible schedule at the start of the 2021/22 Superliga Parimatch and it had to leave wounds on them. The champions almost stumbled against Belogorie in the first round, they prevailed over Zenit Saint Petersburg in an exhausting match worth Super Cup in Round 2. Now, they got trampled by Lokomotiv (0-3: 22-25, 21-25, 20-25) in the third round. How the Novosibirsk side was dominant shows the fact that it didn't even need to have a double-digit player on the scoresheet to achieve a win.
The powerhouse Belogorie is showing clear signs of returning to the medal battle after many years. They lost 2-3 to vice-champions Zenit St. Petersburg (the same as against Dinamo Moscow in Round 1). Even though it has only one win so far, the club from Belgorod definitely poses a threat to title contenders. Egor Kliuka was unstoppable for Zenit, scoring 34 points through 60 % attack, including six aces. Ivan Yakovlev set up five blocks.
2021/22 Superliga Parimatch – regular season, Round 3 (today's matches):