Two rounds prior to the conclusion of the regular season in the 2021/22 Russian Men's Volleyball Championship, Zenit-Kazan secured the status of No. 1 in the competition.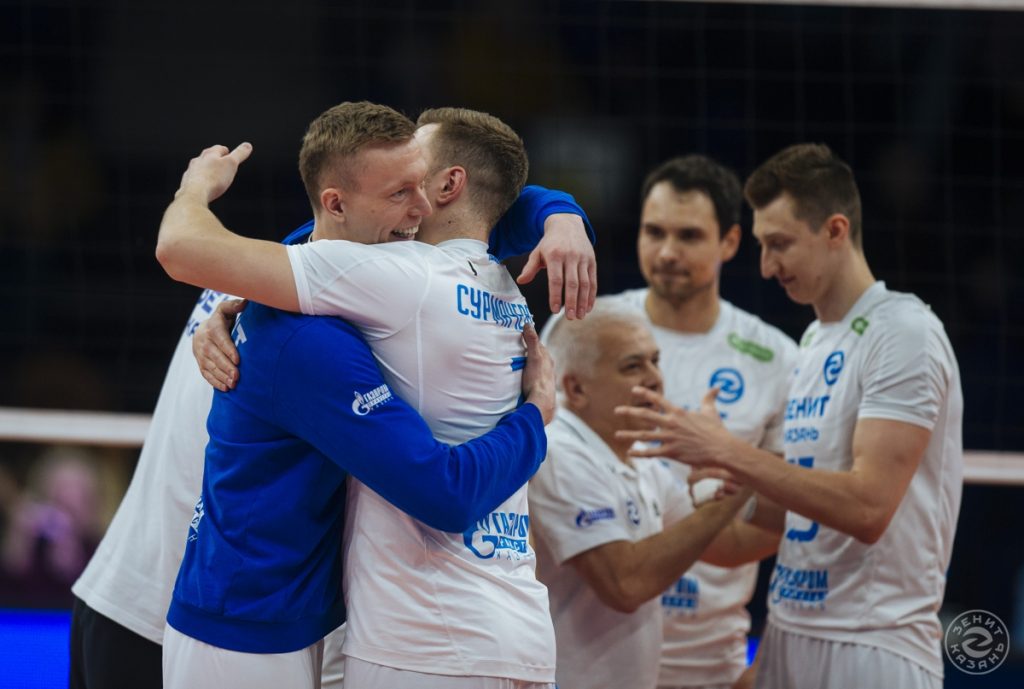 Making an 18th consecutive success in the 2021/22 Men's Superliga Paribet (Суперлига Парибет – Мужчины), Zenit-Kazan guaranteed themselves a victory in the regular season and the right to host the Final Six for the title.
In Round 24, the team commanded by Aleksey Verbov didn't have difficulties prevailing over the home side of Fakel (3-0), thus being 3 wins ahead of 2nd-placed Dinamo Moscow (the win-loss ratio is the number one criterion for determining the difference between teams in the standings in Superliga) and 15 points. Even though 3rd-placed Lokomotiv have 2 matches less played, they wouldn't be able to catch up with Zenit no matter if the latter loses both matches until the end and Novosibirsk side triumphs in all 4: Zenit have 15 points more. Dinamo and Lokomotiv will vie for No. 2 in the remainder of the regular season, which is a place that secures a direct qualification for the Final Six along with Zenit-Kazan.
2021/22 Men's Superliga Paribet – regular season, Round 24 (today's matches):