CS Arcada Galați became Romanian men's club volleyball champions for the 3rd consecutive time (officially); for the 4th consecutive time (unofficially).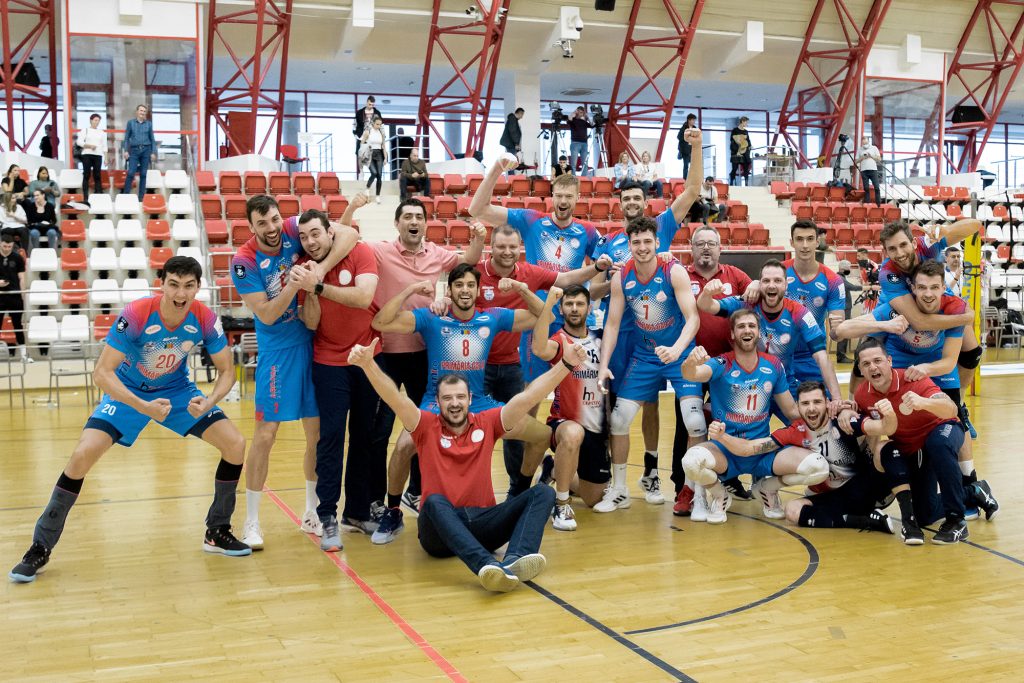 CS Arcada Galați secured the title of the Romanian men's club champions, although they were defeated in the last round of the 3rd stage (playoff phase – Group 1-4) of the 2021/22 Divizia A1 Masculin by CS Dinamo București 2-3 (19-25, 25-22, 25-20, 20-25, 10-15). The team commanded by Sergiu Stancu (on the bench of Arcada in winning all titles) obtained one point thanks to which it won the 3rd championship title, after those from 2019 and 2021 (in 2020, the league was canceled due to the Covid-19 pandemic at the moment when Arcada was in the first place).
Actually, a last-round duel between Dinamo and Arcada in the country's capital was crucial, after which the latter gained 7 points in the last phase of the competition, putting them one point ahead of Dinamo. Overall, counting all stages of Divizia A1, Arcada are in first place in the ranking, with 69 points, followed by Dinamo, with 59 points.
2021/22 Divizia A1 Masculin results & standings (playoff phase – Group 1-4)