The women's edition of Spartakiad, the brand new tournament in Russia that served to fill in the void due to the inability of Russian clubs and national teams to compete internationally this summer, was won by Dinamo Moscow.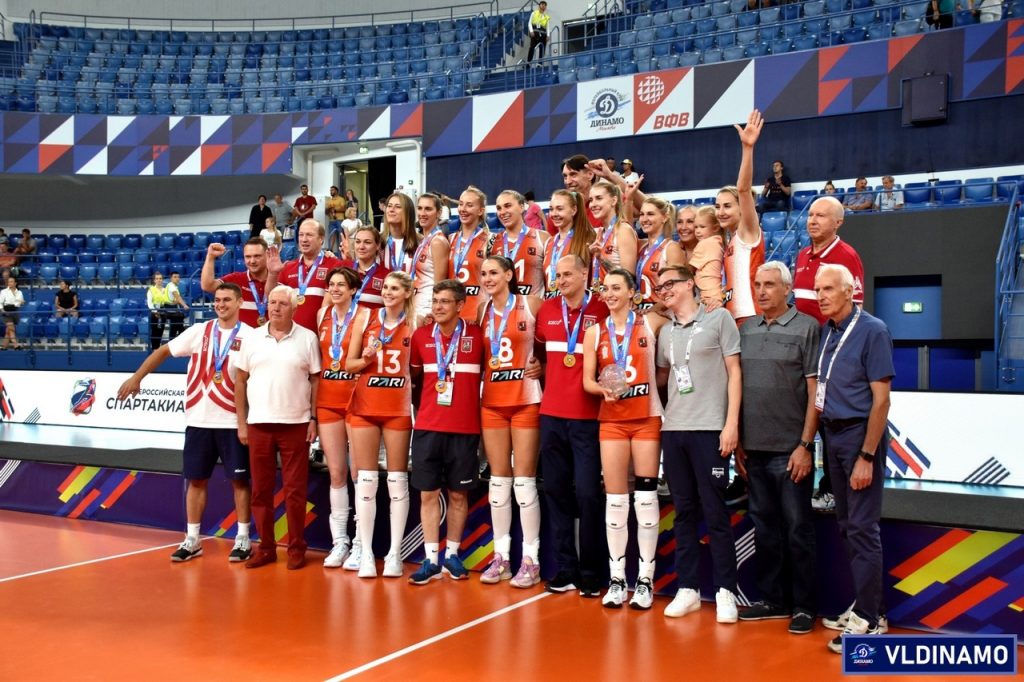 After the men's tournament won by Zenit-Kazan and the beach volleyball competition, the last match of the Spartakiad (the tournament emerged as a result of disqualification of Russian volleyball by the FIVB) also came to end: Dinamo Moscow won the gold in the women's competition.
The team from the Russian capital defeated Dinamo-Ak Bars 3-0 (25-17, 25-22, 25-17) in the final. The two teams had reached the last act of the tournament by finishing in the first two places in the preliminary phase and leaving behind, among other things, the Russia National Team (competed under the name Sirius), which lined up players such as Fedorovtseva, Voronkova, and Lazareva. The selection of Serbian expert Zoran Terzić, who commanded his first matches on the bench of 'Zbornaya', settled for the bronze medal thanks to a 3-0 (25-17, 25-16, 25-19) win over the reigning Superliga champions Lokomotiv.
As for the final match, Irina Kapustina top-scored Dinamo Moscow with 17 points and was named MVP.