Even though it does not draw attention like a football clash, the encounter between Fenerbahçe and Galatasaray in women's volleyball never lacks excitement.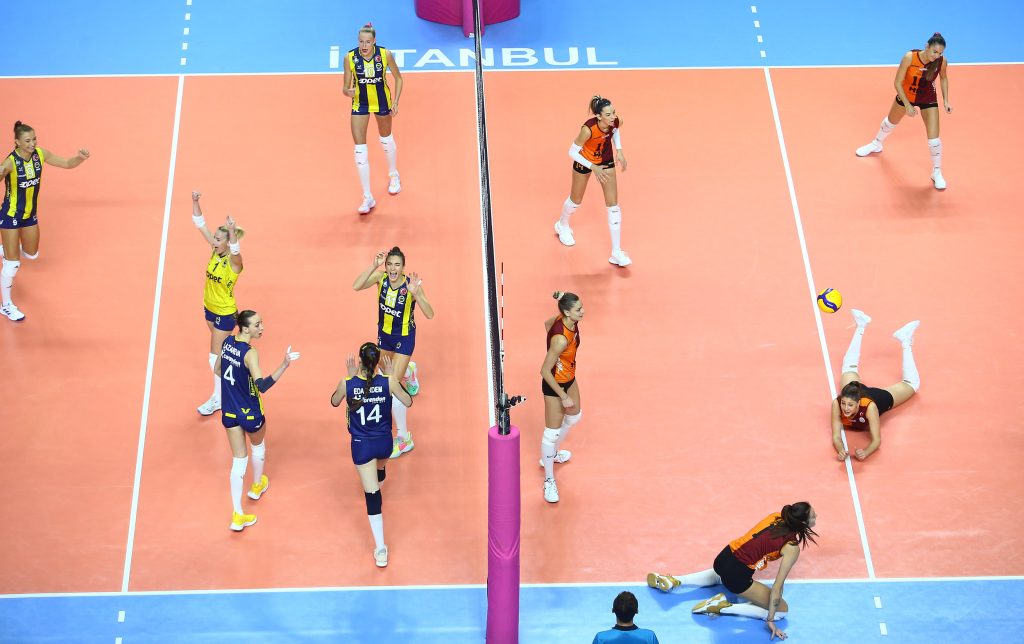 After five sets and more than two hours of a play, Fenerbahçe HDI Sigorta beat Galatasaray HDI Sigorta in Round 6 of the 2021/22 Misli.com Sultanlar Ligi. The clash between these two clubs in any sport, including women's volleyball, always draws attention as it has been declared the biggest sports derby in Turkey long ago. Losing one point today cost Fenerbahçe taking the lead over the league. The Russian duo Anna Lazareva – Arina Fedorovtseva led the 'Yellow Angels'to a win with 21 points apiece. The latter served four aces. Serbian Mina Popović and Naz Aydemir Akyol made four blocks each.
There are no more unbeaten teams in the competition given that PTT laid down their weapons before Eczacıbaşı Dynavit (Serbian Tijana Bošković 15 points, Hande Baladın 85% reception /20 digs, one error, 30% perfect/) without a fight.
2021/22 Misli.com Sultanlar Ligi – regular season, Round 6: