By clubbing together, Eczacıbaşı Dynavit and Fenerbahçe Opet overthrew VakıfBank from the forefront of the table of the 2021/22 Turkish Women's Volleyball Championship.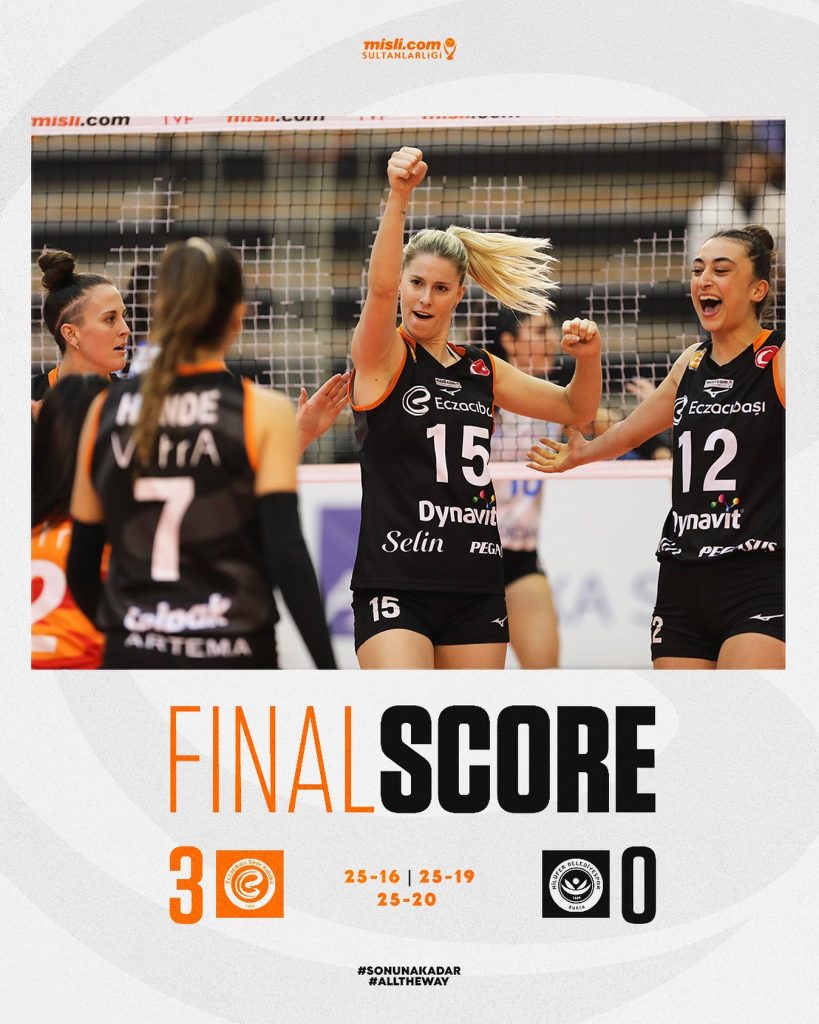 Eczacıbaşı Dynavit recorded the 9th successive win (14th successive win counting all competitions) in the 2021/22 Misli.com Sultanlar Ligi. Sweeping Nilüfer Bld. in Round 14, with 12 points from Gözde Yılmaz and 73% reception (15 digs, 1 error, 13% perfect) from Saliha Şahin, 'The Tigers' reclaimed top spot in the charts (36 points). Given that Fenerbahçe Opet also took 3 points today (collected 36), it means that these two sides jointly overthrew VakıfBank (35 points) from the forefront of the table.
Achieving the 5th success in a row, which is the run that set off with a sensational triumph over VakıfBank in mid-November, Kuzeyboru sent the message that they won't give up on fighting for the Top-4 that secures the playoff participation.
2021/22 Misli.com Sultanlar Ligi – regular season, Round 14 (today's matches):