The 2021/22 Turkish Women's Volleyball Cup quarter-finals came to an end with the Türk Hava Yolları vs Kuzeyboru match played today.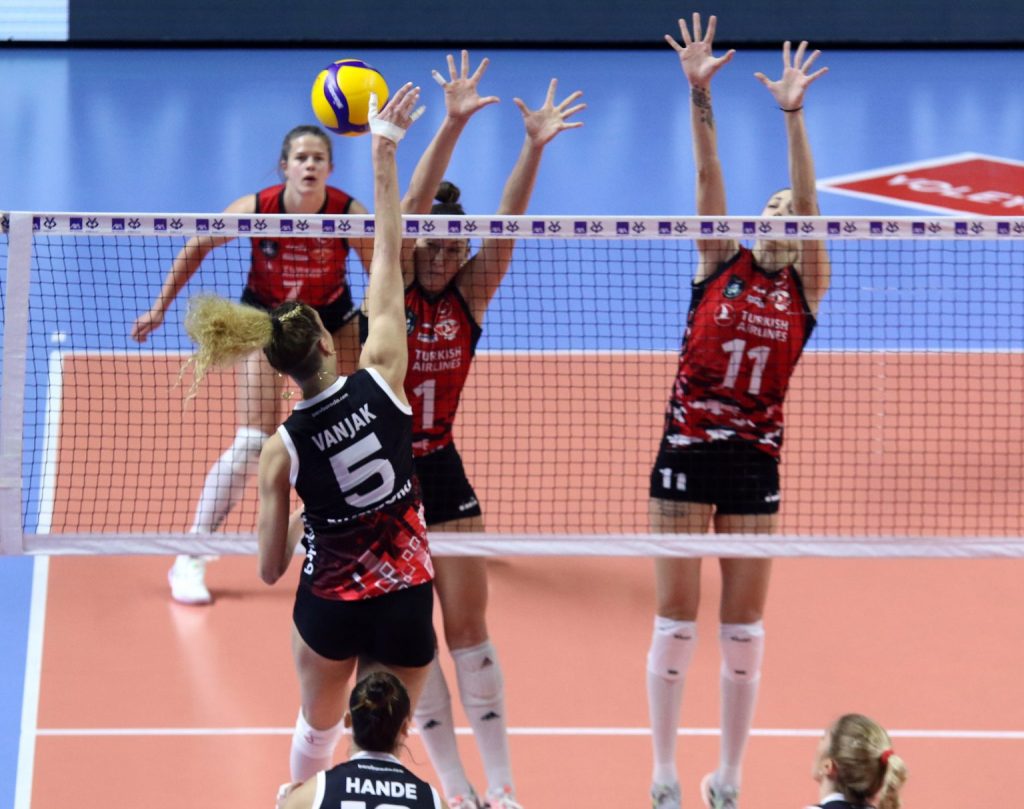 THY won the match of the quarter-finals of the 2021/22 Kadınlar AXA Sigorta Kupa Voley against Kuzeyboru much easier than expected: 3-0 (25-16, 25-22, 25-19) and became the last Final Four participant. Even though THY were favorites, a much bigger fight was expected given that Kuzeyboru entered the encounter after a 5-game winning streak in the national championship. Aslı Kalaç top-scored the winning side with 14 points, including 6 blocks.
The host of the final tournament, which will be played in March or April, hasn't been set yet.
2021/22 Kadınlar AXA Sigorta Kupa Voley – quarter-finals:

The semi-final pairings
VakıfBank – Türk Hava Yolları
Eczacibasi Dynavit – Fenerbahçe Opet