Naz Aydemir Akyol is on a good path to turning her successful volleyball career into a writing career.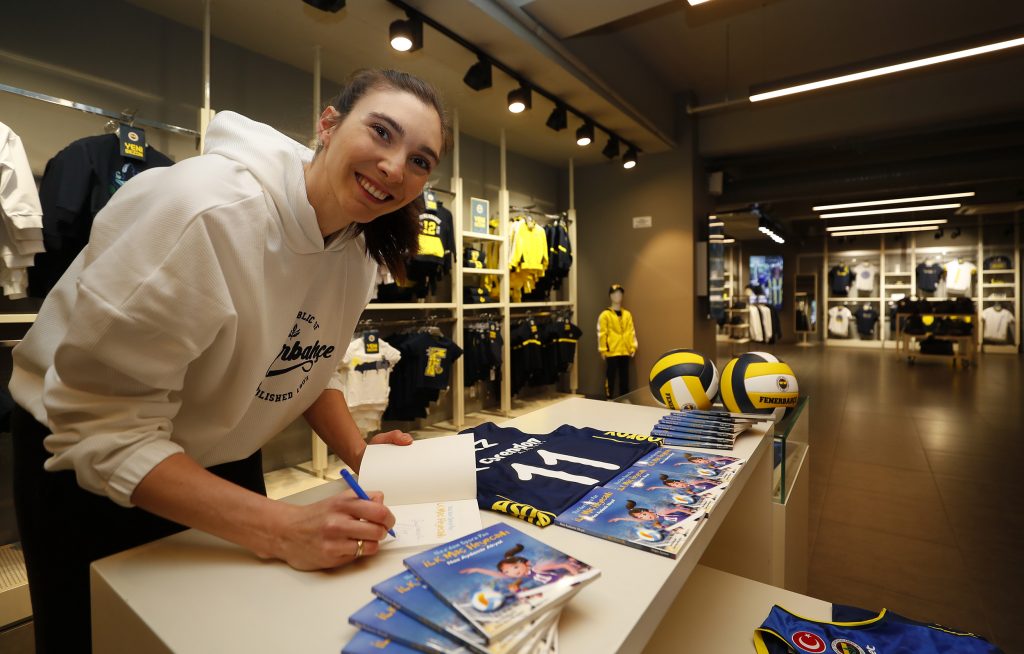 Naz, the iconic Turkish setter, presented her children's book "The First Match Excitement – Naz's Pass to Sport" (Turkish: İlk Maç Heyecanı-Naz'dan Spora Pas).
The member of Fenerbahçe Opet, a 3-time CEV Champions League Best Setter, has written an autobiographical story. Naz herself is the protagonist, who as a young sports enthusiast discovers volleyball during a school trip and chooses her new path, facing all the typical difficulties of those who want to combine studying with volleyball on a professional level. The book is on sale in all major online stores in Turkey and from today, the copies signed by a 31-year-old player can also be purchased in the Fenerbahçe's stores.