Zenit-Kazan strengthened their leadership in the 2021/22 Russian Men's Volleyball Championship.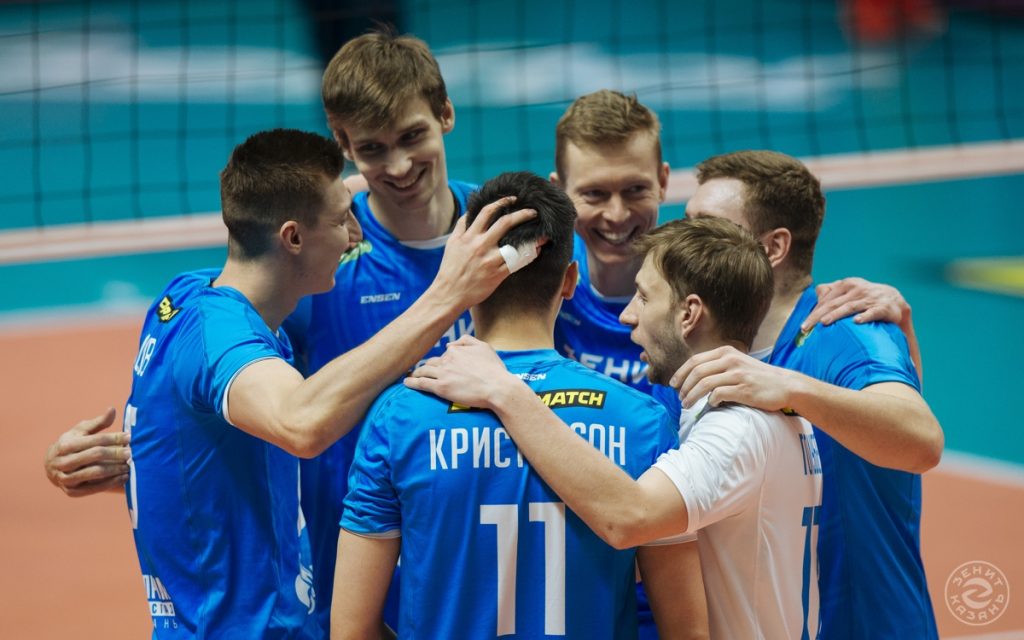 Zenit-Kazan inflicted only the second defeat (3-1) to Lokomotiv in the 2021/22 Men's Superliga, who remained without their title sponsor Parimatch, a few days ago due, to war in Ukraine. Thus, the team commanded by Aleksey Verbov, the leader of the competition, broke away from the closest pursuer, which is exactly the Novosibirsk-side, in the standings at +12. Given they played 2 matches more than Lokomotiv and have to play 5 more matches, Zenit didn't yet secure the win the regular season but is very close to achieving so. Prevailing in the 3rd big match in a row (Dinamo Moscow, Zenit St. Petersburg, Lokomotiv – all in the Top-4 at that moment), Zenit-Kazan extended their winning streak in the league to 15 games (20 games in domestic tournaments), ending Lokomotiv's run that consisted of 10 wins.
Maksim Mikhailov was Zenit's top scorer today with 23 points, including 4 aces. He completed 17 out of 24 attacks (71%). Dmitriy Volkov served 5 aces.
2021/22 Men's Superliga – regular season, Round 21 (today's matches):