Fenerbahçe Opet has won the first women's club title of the 2022–23 season in Turkey.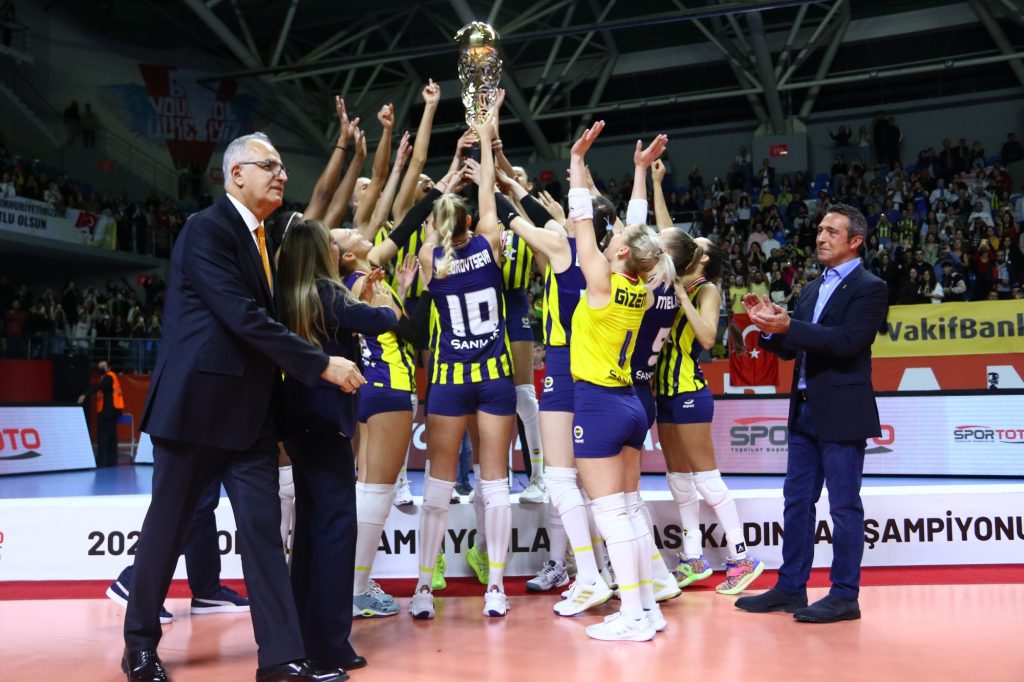 Fenerbahçe took the victory over VakıfBank by 3 sets to 0, partial 25-23, 25-21, and 25-21, worth the 2022 Turkish Women's Super Cup (Spor Toto Kadınlar Şampiyonlar Kupası).
The match that was held in front of more than 5,000 spectators at the Burhan Felek Spor Salonu in Istanbul marked the official debut of Italian superstar Paola Egonu for VakıfBank. One of the best players in the world top-scored her side with 22 points but couldn't prevent it to get swept by the 'Yellow Angels' for which Russian Arina Fedorovtseva tallied 19 points (6 aces) and was named MVP. Eda Erdem Dündar made 4 blocks, while Meliha Diken (maiden İsmailoğlu) had 80% reception (10 digs, 70% perfect).
The win today brought Fenerbahçe their fourth Super Cup in total (first after six years). It's already clear that the season in Turkey might be more challenging for VakıfBank compared to last season, as Giovanni Guidetti's team immediately got deprived of the possibility to win all titles, both domestic and international, like in 2021-22.